Concerned Residents of PHVA
18
people have signed this petition.
Add your name now!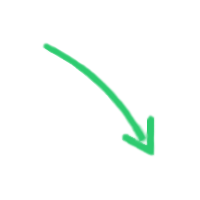 18

people

have signed.

Add your voice!
Maxine K.
signed just now
Adam B.
signed just now
In light of the soaring crime here at Preston Hollow Village Apartments (PHVA), residents have come together to implore PHVA/Lincoln Property Management to implement practical, proactive security measures in order to better protect your residents and their property.
It is apparent to those who have signed this petition that current security measures have been ineffective. Management has communicated to residents "crime can happen anywhere." While this statement is true, it is also true crime tends to happen when criminals know they can keep coming back and with minimal effort, trespass and steal. Thus is the reality of living in PHVA today.
Although there has been a surge in the number of requests for improved security measures over the last couple of months, residents' concerns are routinely ignored and belittled. Many residents have mentioned being laughed at when making these requests and despite the obvious increase in crime, management continues to claim "crime here [at PHVA] is actually down year over year." To categorize management's response to surging crime here at PHVA as callous would be an understatement.
In recent emails, the PHVA management has reminded residents "we cannot guarantee your safety." The concerned residents have not asked for guarantees of safety, that is not possible. Management emails have also attempted to instruct the residents "we [management] believe that taking [residents taking] an active role in your [residents] security is the best way to ensure your safety." The residents who have been victims of serious and repeated crime here at PHVA are keenly aware, no one will care about our safety and security more than we do. However, it is imperative that residents' efforts to take "an active role" in their safety and security not be frustrated by the lack of basic, common sense security measures.
The concerned residents of PHVA are demanding action in the face of: apartment burglary, car thefts, car part thefts, Amazon Locker thefts, witnessed incidents of masked men spotted either in the act of stealing vehicles or lurking in key fob/resident access only areas of the garage. *These are the incidents we happen to know of by chance and not through management efforts*
The wording of the two "crime prevention" emails which have gone out over the last few weeks would be best categorized as misleading "our management team will continue to keep residents informed concerning this type of issue." Based on this wording, one may infer management commitment to informing residents of "reported criminal activities within our community." If this were the case, many more emails would have gone out to inform residents about the "issue (crime)." In fact, many residents' reactions when finding out about the serious crime taking place at PHVA has been that of shock, indicating management's lack of transparent communication with residents as having fostered a false sense of security.
Here are the suggestions we feel could be a meaningful step in the right direction:
Cameras in the garage - no blind spots - ideally visible with signage.
Allow residents to use a video doorbell system if they wish, assuming installation does not damage the door or doorframe.
A security guard that walks the property and be responsive to calls from residents who saw something suspicious or could actually monitor garage doors when they were broken. This would be in addition to the security worker who patrols the grounds on the golf cart.
Communicating reports of criminal activity to residents in a timely manner.
Communicating with residents about the steps being taken to address security issues in a timely manner.
We call on Lincoln Property Management to act swiftly to address residents' concerns according to the core values they extol on their website "Integrity, Respect, Balance, Communication, Empowerment, and Commitment.
Respectfully,
Concerned Residents of Preston Hollow Village Apartments.