Concerned Nigeria Parents
64
people have signed this petition.
Add your name now!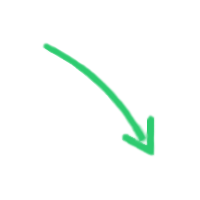 64

people

have signed.

Add your voice!
Maxine K.
signed just now
Adam B.
signed just now
12th October 2020
Mr. Alain Chassard
Headmaster
Ecole Francaise Marcel Pagnol
Abuja-Nigeria
We hereby register our displeasure at the unlawful disqualification of the three Nigerian candidates vying for membership on the Committee de Gestion(CG).
First, while we are cognizant of Article 6.1(b) which states that non- French members understand French, we are unaware of any provisions in the constitution authorizing arbitrary disqualification of candidates.
Second, the disqualified Nigerians "understand" French, but were still eliminated. It is imperative to know who assessed their French ability and when this occurred. It is equally important at this point to dispel the notion of "systemic disqualification" which seems to loom large over this act.
Third, please note that while we will work with the incoming CG to ensure the immediate amendment of Article 6.1(b), we insist that the school keeps with well known global standards of administrative law and apply the rules as stated. We want to reiterate that the candidates in question understand French and that the only thing that distinguishes them from other candidates is their Nigerian Nationality.
In light of the above, we trust that you will rise above all challenges and immediately halt the voting process. We are certain that you will put to good use, the inherent powers vested in you to ensure justice and fair play in the discharge of your duties as the Director of this school.
Thank you for what may very well be one of your landmark decisions in the school.
Signed by all concerned Nigerian parents
cc: jerome.pasquier@diplomatie.gouv.fr
rafael.pont@diplomatie.gouv.fr

secretariat@abujamail.eduka.school
Cher Monsieur Chassard,
Nous exprimons par la présente notre mécontentement face à la disqualification illégale des trois candidats nigérians en lice pour devenir membres du Comité de Gestion (CG).
Premièrement, bien que nous connaissions l'article 6.1 (b) qui stipule que les membres non français comprennent le français, nous n'avons connaissance d'aucune disposition de la constitution autorisant la disqualification arbitraire des candidats.
Deuxièmement, les Nigérians disqualifiés «comprennent» le français, mais ont quand même été éliminés. Il est impératif de savoir qui a évalué sa maîtrise du français et quand cela s'est produit. Il est également important à ce stade de dissiper la notion de «disqualification systémique» qui semble peser largement sur cet acte.
Troisièmement, veuillez noter que, bien que nous travaillions avec le nouveau CG pour assurer la modification immédiate de l'article 6.1 (b), nous insistons pour que l'école respecte les normes mondiales bien connues du droit administratif et applique les règles comme indiqué. Nous tenons à rappeler que les candidats en question comprennent le français et que la seule chose qui les distingue des autres candidats est leur nationalité nigériane.
À la lumière de ce qui précède, nous espérons que vous surmonterez tous les défis et arrêterez immédiatement le processus de vote. Nous sommes certains que vous utiliserez à bon escient les pouvoirs inhérents qui vous sont dévolus pour assurer la justice et le fair-play dans l'exercice de vos fonctions de directeur de cette école.
Merci pour ce qui pourrait très bien être l'une de vos décisions marquantes à l'école.
cc: jerome.pasquier@diplomatie.gouv.fr
rafael.pont@diplomatie.gouv.fr

secretariat@abujamail.eduka.school