Concerned Middlebury Residents
119
signers.
Add your name now!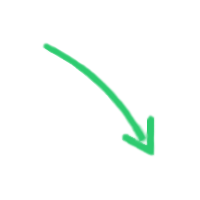 119

signers.

Almost there!

Add your voice!
Maxine K.
signed just now
Adam B.
signed just now
***The language has been edited based on feedback. Our goal is to start the conversation with Middlebury/ Mary Hogan in it and not to contribute to more inter-district conflict.***

To the Members of the ACSD Board,
We are writing to express our views on what we've seen of the discussions regarding the facilities master plan update. We were surprised to hear that many perceive Mary Hogan parents to be disinterested in discussions surrounding the consolidation of schools in ACSD. It is certainly true that many of us haven't been as vocal in public, partly because Mary Hogan does not seem under threat of closure, but also for a multitude of other reasons. Mary Hogan parents haven't been rallying around Middlebury's main traffic circle because many parents are working at their jobs (some, more than one) and are otherwise busy with additional responsibilities. (This isn't to say that only Mary Hogan parents work or that picketing parents don't have jobs.) Most significantly, many feel disenfranchised and disempowered in the face of bureaucracy (and well-coordinated/vocal opposition to potential school closings). They are too intimidated to mount a rally or speak up at a school board meeting. Many of us are also loath to endanger the close friendships we have with residents of surrounding towns (we do understand and respect their concerns about consolidation, even if we don't agree). In addition, many Mary Hogan parents are ACSD employees and fear significant repercussions if they speak out publicly. Frankly though, most Mary Hogan parents are not interested in organizing a rally to recast the facts because the facts are solidly on the side of consolidation. 
The current situation puts us in an untenable and unacceptable position in which the taxpayers of Middlebury are paying to keep open a number of costly schools. The per-pupil cost at the Mary Hogan Elementary School in Middlebury is below all of the surrounding schools, meaning that Middlebury's much higher taxes pay for the excess costs at other institutions in some sort of reverse-Robin-Hood story where the central town, with a higher proportion of socio-economically disadvantaged students and students needing special staffing, subsidizes a nearby school in a what is effectively a wealthy suburb, which has far fewer students overall and few that are similarly disadvantaged or in need of specialized care.
A few thousand dollars extra (per year, per student) going to outlying schools adds up to much-needed teachers and support staff at Mary Hogan. The following case will illustrate this: This year, 68 third-grade students are squeezed into three classes, after having been split into four up to this point (which was pedagogically sensible). This adds up to roughly 23 students per class in third grade, which is almost half of the entire student body at Ripton and Weybridge (with Bridport being a close third)! One could argue that 23 students isn't that large in comparison to elsewhere in the country, but let's keep two things in mind here: 1) this particular third grade is also the grade with the most IEPs and/ or high behavioral needs students. 2) If ACSD is serious about its goal of providing equity of access to education, then we shouldn't compare ourselves to other states (which may not ascribe to inclusion), but to the other members of our unified school district. Mary Hogan's third grade clearly needs another teacher. We do not think it too much to ask to have both excellent teachers and class sizes below 18. In addition, the 443 students at Mary Hogan lost their sole math/science specialist this year. Are we making sure all students have access to not just an education, but a quality education?
If we were told that our tax dollars were going to help out other schools in less affluent towns surrounding Middlebury, we would take this as both reasonable and just.  However, using our tax dollars to support more affluent schools means removing funds from Middlebury. This does not even take into account other needs across the district in terms of equity: experienced teachers with extensive training in dealing with classroom behaviors, farm to table lunches (a while ago, Mary Hogan's "harvest of the month" was ranch dressing!), and additional nature/arts/science programming.
The ACSD Board lists student success, equity, and financial responsibility as their lenses through which to approach the future of our unified district. We believe that the ACSD Board does have it in its power to decide how funds are allocated, and it owes its constituency a fair allocation. First of all, per-pupil spending should be level across schools in the district. If surrounding towns want to keep a smaller school, the overages should be funded locally, particularly when the surrounding town is wealthy. However, for Middlebury to sacrifice much-needed resources to prop up relatively affluent schools is beyond the pale.
Mary Hogan School is the central primary school of our district, serving the largest body of students (and the largest number of high-need students), and the fact that its available resources are being used to fund semi-private satellite schools in more affluent surrounding towns is both infuriating and unacceptable. It is understandable that residents of these affluent towns want to spend their free time disproportionately influencing this discussion, but we hold the ACSD Board responsible for seeing that in the bigger picture, the arguments these residents put forth are entirely in their own self-interest, and that the price for these expenditures is being paid by the students who need the most help. The Board has a very simple choice before them concerning school consolidation: to side with equity or to side with privilege.
We urge the school board to not drag this process out any longer. We have discussed and discussed, with the effect that the chasm between our communities is becoming deeper each day. We are worried that this will (if it has not already) become an adversarial situation, which isn't productive for anyone. Our buildings are in bad shape (drafty windows! asbestos!), our demographics have shifted significantly (necessitating more support staff and training), and Vermont's population is declining--something will have to happen sooner or later in any case. Please rip the bandage off so we can all start to work together to envision a robust, forward-looking, and bright future for all ACSD students, parents, and staff members.
Respectfully yours,
Concerned Middlebury residents/ Mary Hogan parents
(This letter was co-written by Florence Feiereisen, Erin Sassin, and Frank Swenton)