Concerned Members of Hollytree
40
people have signed this petition.
Add your name now!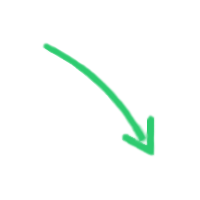 40

people

have signed.

Add your voice!
Maxine K.
signed just now
Adam B.
signed just now
After many months (years on several items) of decline in the condition of the Hollytree golf course without adequate response from management, many concerned members have decided to take action to show the owners that we are fed up with paying our dues and the club continuing to minimize the maintenance of the golf course in order to increase profit. It has been stated by many members that Hollytree CC is beginning to look more like a municipal golf course rather than a country club. An example of the items that need to be addressed include, but are not limited to, the poor condition of sand traps, greens that do not roll true due to high turf height and small mounds of insect soil, downed trees, brush piles along creeks, heavily cracked and settled concrete cart paths, severe weed growth along creeks, low areas holding water and drift accumulation at cart bridges. Each area of concern is addressed below.
1. PUTTING GREENS
Greens seem to only be mowed down at a lower height for certain events but the weekly mowing is and has always been at a height that prevents a true and smooth roll of the golf ball. We would love to see more consistent greens at a lower mowed height which results in a little faster and smoother putting surface. There has also been some type of insect causing numerous small mounds of dirt on the greens which result in a very poor putting surface. Hopefully there is a maintenance chemical that can control that condition.

2. SAND BUNKERS
It has been stated by management that there is a program in progress to replace some bunkers, but the daily maintenance of the bunkers is currently, and has always been very poor. There are scrape marks similar to a box blade and also wheel tracks from the raking machines that are continuously left in the bunkers. Sand continues to be drug out of the traps when the raking machines are driven out of the traps. It seems that the workers are in such a hurry that they cannot get off the raking machine to hand rake exit points. It appears that they leave the rakes down and drag sand over the edges when they exit. Sand traps should have a defined edge all the way around the trap. There are several traps at which you cannot determine where the edge of the trap is located due to sand being drug out of the trap.
3. MAINTENANCE ALONG EDGES OF CREEKS AND LAKES

Tree branches and brush piles exist along the edge of the main creek east of hole #3, #10 and #12. The maintenance staff appears to be trying to create some type of berm utilizing brush piles, but the piles are an eye sore and will not develop into an effective berm. This trash needs to be removed from the golf course. The severe weed and tree growth along creeks and around lakes has gotten out of control. Management has stated that the club is going for a more "natural" look and that these areas were designed as hazards thus the out of control vegetation has been allowed to remain. Well, Rae's creek at Augusta is a hazard also, but you don't see 6 foot tall weeds growing along the banks. We had a significant wind event several weeks back and we still have large downed trees present.
4. CART PATHS AND BRIDGES

There has been drift caught on several cart path bridges for many months...specifically at hole #11 green. This drift accumulation increases velocity under the bridge and will only cause problems with scour at the bridge during high flows....and it looks terrible!!! This drift accumulation should be removed from the cart bridges after each major creek flow event. Attention should be paid to all bridges. It appears channel scour is present and is trying to undermine the bridge foundations. Cart paths have had major cracks and settlement at multiple locations for multiple years now. If there is not money in the budget at the moment to repair the paths, the major bumps and drops can easily be smoothed out using an asphalt material as a temporary fix until permanent repairs can be made.
5. MOSQUITO PONDS

There are 2 areas at the club that hold water for days at a time and are mosquito breeding ponds and also look terrible. The area upstream of the cart path bridge leading to the driving range has standing water and excessive deposit of leaves and trash. The leaves and trash decompose and smell terrible and the area looks like a trash pit. The hydraulic opening under the bridge is very inadequate and this area serves as a detention pond that collects this trash and leaves. This area needs to be routinely cleaned out or the hydraulic opening under the bridge increased to allow more flow. Another low area is between #1 and #3 greens. Water has been present in that area most of the summer. A small trench should be constructed to allow that area to drain into the adjacent creek.
A PDF document with photos of the above conditions will be sent with the invitation to sign this petition.
It is apparent to the members that have signed this petition that management has put the desire to maximize profit above the desire to maintain the golf course at a level that is expected for a country club. We understand the desire and need to produce a profit for the owners, but if the decline in the quality of the golf course continues, it is likely that there will be loss of membership. We are not asking for a level of maintenance equivalent to Augusta National, but we know what a great golf course we could have and we see it slipping away.
By signing this petition, we are asking the club to develop a plan to address each of these issues. We understand that as a privately owned club, our only recourse is to drop our membership, but many of us are long time members and love our club and its location. Please restore Hollytree to a country club status and stop the decline in the condition of the golf course.
We are requesting that HT owners and management respond to this petition at the email address..."concerned.members.of.htcc@gmail.com".