Concerned Gateway Taxpayers
122
people have signed this petition.
Add your name now!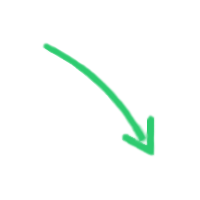 122

people

have signed.

Add your voice!
Maxine K.
signed just now
Adam B.
signed just now
We the taxpayers of this district urge the Gateway School Board to stand strong and not accept a contract that results in a net loss to the district. We are fully aware that this may result in the teachers striking. Contrary to popular belief we will not only support you for the first two weeks. We will support you throughout this ordeal even if it takes years to get the Gateway teachers back to a reasonable pay.
In the preamble of the expired contract it says, "the welfare of... the children of the Gateway School District (are) the paramount consideration of both the board and the (Gateway Teachers Union)". By saying the union leaders could instruct teachers to cease student services such as letters of recommendation we don't believe he understands what is most important here at Gateway... The Children. we would also ask that all teachers please continue to write letters of recommendation as a negotiation between adults should not hinder nor restrict a child from getting into a college or University.
The total average cost of a teacher at Gateway is $111,699. This includes the average salary of $78,300, the 16.93% that is paid into the teachers Pension fund, and benefits which include healthcare of which the teachers contributions are capped off at a mere $30/month for an individual and $65/month for a family plan.
40% of all of Gateway's students are receiving free or reduced lunch. 40%! One school is as high as 61%. We also have 40 students who attend Gateway who are homeless. It's not that we hate teachers or unions, it's that we care for each and every tax payer and stakeholder for whom you are suppose to serve and represent. Every additional dollar that we give to the teachers comes out of the tax payers pocket. And when 40% of the students are on free and reduced lunch the last thing their parents or guardians want is to have to worry that another tax increase is on the horizon.
We will already have to contribute an additional $1,267,947 into the teachers pension and healthcare next year before a raise is even considered. What exactly does that mean? It means if we don't have a contract and the teacher stay at status quo for next year, even with the teachers essentially taking a pay freeze it will still cost the district 1.26 million dollars. That is 1.26 million dollars that we cannot use to help bridge the achievement gap. That is 1.26 million dollars that we cannot purchase textbooks with. That is 1.26 million dollars that the district cannot put into the school buildings that are in desperate need of repair. So how does the district fund this additional 1.26 million dollars? We could cut programs that make Gateway great, but we don't want you to do that. We can raise taxes, however that is counterproductive and will only hurt our already struggling families. So our options are limited, but try your hardest to help cut fat in the budget where possible, and begin to explore additional revenue sources with the creation of the revenue generation committee. Now with all of that being said, we believe we have given all we can give and we must now make tough decisions so that our future children and grandchildren can attend a Gateway we are proud of.