Concerned CHLG Parents
16
people have signed this petition.
Add your name now!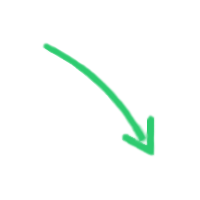 16

people

have signed.

Add your voice!
Maxine K.
signed just now
Adam B.
signed just now
January 20th 2014
Open Letter to the Washington Community Fellowship:
As members of the Capitol Hill Learning Group (CHLG), we are writing to express our deep concern about the renovation of the church annex and to respectfully request more information about the decision-making and permitting process undertaken to date.
Most CHLG families only learned about the timing and extent of the planned remodeling project on January 16th and understandably have a number of questions about the environment that their children will be exposed to for the coming months. We have provided a copy of this letter to Martha Herndon, CHLG's Program Director, but given the demolition timeline we wanted to deliver this letter to the church as quickly as possible so have not provided her ample time to respond to all of the concerns and questions as they are expressed below. We have tremendous respect for Martha and other school administrators and welcome their participation in what we hope is a continued respectful and productive dialogue about this matter.
We are certainly in favor of improving the church facilities to maximize enjoyment for your congregation and for CHLG students. Our concern lies with the timeline of the work and how the construction dust and noise and presence of workers and equipment will most certainly disrupt learning and pose health and safety risks to students. I am sure you can understand that our children's health, wellbeing and safety is our foremost concern and that we need more information about how you have addressed the issues we outline in this letter. Based on our understanding of the potential health and safety risks associated with the work it would seem to us that a delay to the summer recess would pose the least risk to our children, as much of the hazardous work would be complete by Fall. We greatly appreciate your attention to the following list of questions and concerns and how the church has addressed these matters.
Concern #1: Children are particularly vulnerable to respiratory contaminants and pollution, such as fine silicate construction dust. The duration of the planned demolition and construction could create both 'early and prolonged' exposure, the highest risk category for developing lungs, and could result in serious and lifelong respiratory issues. Several children currently suffer from asthma and allergies and this could be particularly devastating to their delicate systems.
· While we understand the floors do not share ductwork, we are concerned that the floors do share a common elevator shaft that opens into the room where children eat snack and lunch. Additionally, with the other floors under construction use of this room will only increase as it will be the primary space for arts and crafts and other activities outside of classrooms.
· The building's one main stairwell could create a very ­­powerful suction force as doors are opened. This could pull dust into the atrium / stairwell space where it would move freely throughout the building. Most of us are Capitol Hill residents who live in old homes and know firsthand that dust can migrate easily despite even the most valiant attempts to seal spaces under construction and are particularly concerned about the age and fidelity of the church building's walls, joints, and ducts.
· While we do not know if asbestos is in the building, we do know that based on the age of the space, it is likely. We have heard that the Church plans to remediate asbestos "according to law." As asbestos remediation involves scraping, plenty of this toxic material becomes airborne before it is bagged. Collection and testing of the remainder dust is done at periodic intervals and we feel that this method, while "according to the law" may not provide adequate protection to our children.
Questions:
a) We presume the permitting and project design process has been compliant with relevant federal or local standards (such as EPA, HUD, CPSC and Chapter 8 of the DCMR), but please provide us with documentation that that your process has publicly accounted for the fact that your facility is primarily used as a school that will be in session during demolition and construction.
b) Federal standards for asbestos removal indicate that it is not advisable to perform remediation in occupied spaces so please clarify how and why the Church has come to the determination that school can be held in the building during the demolition, i.e. have you done extensive testing and are you certain that asbestos is not present? If asbestos is uncovered during the demolition, what plans are in place for evacuation and for providing temporary space?
Concern # 2: There will be unknown security concerns given the increased numbers of outside parties on site with access to the building including day laborers.
Question: What extra measures do you have in place to ensure the safety of our children in terms exposure to day laborers and other workers? For example, do you have stipulations in your contract with your contractor that all employees, subs, and others on site be verified through back ground checks and sex offender's registries?
Concern #3: The loss of the elevator service means all children, teachers, parents and siblings will need to travel on the stairs which, could pose risks during the drop off and pick up hours. Additionally, for the younger classes, the ratio of teachers and class parents to students may not be sufficient to safely manage small children up and down several flights of stairs.
Question: Please outline the timeline for the loss of the elevator.
Concern #4: Daily pickup and drop off may be impacted by construction vehicles and construction traffic.
Question: What are your plans for managing and storing construction equipment, supplies and vehicles to best ensure the safety of curious children as they enter and exit the building?
Thank you in advance for your thoughtful consideration and response to the above outlined concerns. We would gladly find the time to meet with the church administration to discuss these issues in person, as necessary. We appreciate you demonstrating to us that you have thoughtfully planned for the Church annex to remain a safe place for our children.
­­­Sincerely,
Concerned CHLG Parents
Concerned CHLG Parents
As of 6pm on January 20th, the below parents have endorsed this letter. As more parents learn about this list of questions and concerns, we anticipate that many more families will also sign their names in support.
Irene & Andrew Armstrong
Dimitry and Travis Beauchamp
Alanna and Dean Dessouky
Betsy and Nelson Erickson
Martin and Rebecca Kuhn
Amy and Charles Lancaster
Richard and Kristin Perry
Ann and Brian Robertson
Michael and Naomi Skena