Carta exigiendo un alto a las agresiones en contra de las comunidades Zapatistas
134
people have signed this petition.
Add your name now!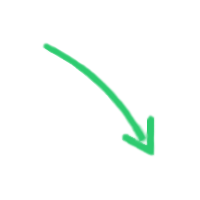 134

people

have signed.

Add your voice!
Maxine K.
signed just now
Adam B.
signed just now
EN ESPAÑOL

VIOLENCIA CONTRA LA VIDA Y LA DIGNIDAD HUMANA
SE INTENSIFICAN AGRESIONES A LAS COMUNIDADES ZAPATISTAS

A los pueblos de México y del Mundo

 La guerra de extermino del Estado Mexicano en contra de las comunidades zapatistas en Chiapas no sólo no se ha detenido sino que en años recientes bajo la administración federal de Felipe Calderón Hinojosa y la estatal de Chiapas a cargo de Juan Sabines Guerrero se ha intensificado y se teme que se siga intensificando bajo las administraciones entrantes de Enrique Peña Nieto y de Manuel Velasco Coello.  Además del uso recurrente de la prisión política, el hostigamiento policíaco y militar, ha crecido la presencia de grupos paramilitares que actúan con violencia y absoluta impunidad en contra de las comunidades y Municipios Autónomos Rebeldes Zapatistas (MAREZ) que han sido denunciadas por las Juntas de Buen Gobierno ubicadas en diversas regiones del territorio Zapatista en Chiapas.

La Junta de Buen Gobierno del Caracol de Roberto Barrios (ubicado en la zona norte) ha denunciado desde el 7 de septiembre de este año un incremento en frecuencia e intensidad de las agresiones de grupos paramilitares apoyados por la Policía Estatal Preventiva de Chiapas en contra de la comunidad Comandante Abel.  Desde esas fechas 83 personas han sido víctimas de desplazamiento forzado y las 27 que permanecen en la comunidad se encuentran sitiadas por paramilitares y policías estatales quienes han realizado disparos en contra de la comunidad.

Esta intensificación de las agresiones en contra de las comunidades Zapatistas representa una agresión en contra de uno de los últimos reductos de dignidad en un México sumergido en la violencia, la corrupción y la impunidad.

Como dicen en una carta Pablo González Casanova, Luis Villoro y Gilberto López y Rivas, refiriéndose a esta situación : "...estos colectivos que acompañan a los mayas zapatistas y a su Ejército Zapatista de Liberación Nacional sienten también en carne propia la acometida del Estado mexicano por medio de sus fuerzas armadas y sus paramilitares en contra de los municipios autónomos, en el entendido que ellos son nosotros, que no han estado ni están solos, que si tocan a uno nos tocan a todos."

"No hacer caso de las palabras de indignación de quienes en la nación y en el mundo entero nos solidarizamos con nuestros hermanos zapatistas y reclamamos el cese inmediato de la embestida criminal es un acto más de violencia suprema contra México y contra la humanidad."

Por todo esto, exigimos al Gobierno Federal de México y al Gobierno Estatal de Chiapas el cese inmediato a toda forma de hostigamiento y agresión en contra de la Comunidad Comandante Abel y de todas las Comunidades Zapatistas.


IN ENGLISH

VIOLENCE AGAINST LIFE AND HUMAN DIGNITY
ATTACKS AGAINST THE ZAPATISTA COMMUNITIES ARE INCREASED

To the peoples of Mexico and of the World

The extermination war of the Mexican State against the Zapatista communities in Chiapas not only hasn't stopped but in recent years, under Felipe Calderón's federal administration and the state government of Chiapas under Juan Sabines, has increased and it is feared that it will be further increased under the arriving administrations of Enrique Peña and Manuel Velasco.  Also, alongside the recurrent use of political imprisonment, military and police harassment, the presence of paramilitary groups has increased acting with violence and absolute impunity against the communities and the Rebellious Autonomous Zapatista Municipalities (MAREZ in Spanish) which has been denounced by the Good Government Councils located in different regions of the Zapatista territory in Chiapas.

The Good Government Council of the Roberto Barrios Caracol (located in the northern region) has denounced since the 7th of September an increase in frequency and intensity of the aggressions of paramilitary groups supported by the Chiapas State Police against the community called Comandante Abel.  Since then 83 people have been victims of forced displacement and the 27 remaining are under siege by paramilitaries and state police troopers who have also fired shots against the community.

This increase in the aggressions against the Zapatista communities represents an aggression against one of the last spaces of dignity in Mexico, a country submerged in violence, corruption and impunity.

As the Mexican intellectuals Pablo Gonzales Casanova, Luis Villoro and Gilberto López y Rivas say in their letter, "these collectives who accompany the Mayan Zapatistas and their Zapatista Army of National Liberation (EZLN in Spanish) feel in their own flesh the attack of the Mexican State through its armed and paramilitary forces against the autonomous municipalities, in the understanding that they are us, that they have not and are not alone, that if they touch one of us they touch all of us."

"Not taking into account the words of indignation of those of us that, in the nation and in the world, are in solidarity with our Zapatista brothers and demanding the immediate cease to the criminal assault is another act of supreme violence against Mexico and against humanity."

For all these reasons we demand the Mexican Federal government and the Chiapas State government the immediate cease to all forms of harassment and aggression against the community Comandante Abel and against all the Zapatista communities.


Links