We Want a Compulsory Digital Music License.
53
people have signed this petition.
Add your name now!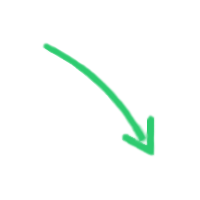 53

people

have signed.

Add your voice!
Maxine K.
signed just now
Adam B.
signed just now
"We need music to be licensed for the Internet just like it was licensed for radio, today: with a public, open, collective and standardized license that does away with the monopolies of permission that have held us back for a decade, already." Free music services will die "unless a public, open, fully standardized, compulsory,multi-territorial and collective digital music license is agreed upon radio internet license and instituted by law or by collective, voluntary action, SOON. Voluntary action seems highly unlikely at this point given the seriously monopolistic structure of the music industry, and the stellar 'my way or the highway'- track record of most industry bodies." Just like the existing Radio and TV / Broadcasting licenses, such a Digital Music License will need to be a license that conclusively and pan-territorially (i.e. pan-EU, pan-Asia, US, and then, worldwide) regulates the basic commercial terms for the use of the master recordings and the underlying compositions for anyone that may want to offer or provide music online, regardless of whether it's streaming or downloading - because this decidedly 'Web 1.0' distinction is simply wishful thinking, going forward - access means copy, today. ISPs, search engines, social networks, telecoms, operators and Internet portals need to be able to avail themselves of a standard, ready-to-go license, just like anyone that starts a terrestrial radio station can use an existing license to calculate their music costs, today."-Gerd Leonard (Media Futurist) We need a license that covers music on the web. If you enjoy these types of services that stream and even allow downloads and hope that they can thrive in the future, please sign this petition. If you support p2p technology and do not agree with government plans to persecute file-sharers with 3-strike rules and breaking their internet access, please sign this petition. If you believe that a global license for music on the internet could effectively help renumerate the creators whilst allowing free culture, sign this petition. If you believe that telecom and cable companies should perhaps be taxed in order to help compensate a Free Culture for music on the web (this can be done without raising the price of broadband to the end user), please sign this petition.
Sponsor
We are a group of individuals who believe in empowering musicians, empowering the public with access to music, and creating an environment that creates a healthy eco-system for the future of music. We believe in new technology and the power of the internet's distribution technologies.