Completely Ban Smoking Cigarettes in the United States
24
people have signed this petition.
Add your name now!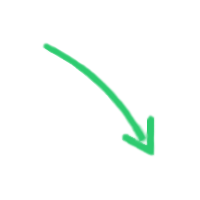 24

people

have signed.

Add your voice!
Maxine K.
signed just now
Adam B.
signed just now
As the public has learned more and more about the true consequences of smoking cigarettes, there has been an increasing push towards banning them. While individual state governments have passed differing levels of restrictive legislation, the federal government has made no attempt at banning smoking completely. When dealing with a topic as broad and pernicious as smoking, decisive action by the federal government must be taken to completely abolish the problem. The United States Congress must completely ban the acts of creating, distributing, possessing, and smoking cigarettes.
Both sides in the debate over the legality of smoking hold deeply rooted social convictions as to whether or not smoking should be legal. On one side of the debate, nonsmokers feel that if the government does not step in and prohibit smoking it will be failing to do its duty in protecting the natural rights of its citizens. On the other side of the debate, smokers feel that the government would be going to too great of lengths to preserve the rights of some and thus encroaching upon the freedom of its constituents and violating the longstanding American ideal of a less oppressive government. While these powerful ideas are deeply rooted into American culture and each represent a large portion of the population, the choice is simple: smoking must be absolutely and unconditionally banned. Smoking is an unproductive activity that yields no benefits to the user whatsoever. Furthermore, it is a senseless impropriety that accounts for an inexplicable amount of death and sickness to not only smokers, but to innocent bystanders that were unwillingly exposed to the noxious effluviums spewed forth by smokers around them. This juxtaposition of no true social benefits with the utterly devastating health-related consequences of smoking shows why the right to life of nonsmokers vastly outweighs the importance of the freedom of smokers to smoke. Therefore, the United States Congress must completely ban the smoking of cigarettes in order to preserve the natural rights of its constituents.
While both sides of the debate present compelling economic arguments as to why smoking should or should not be banned, there is one clear solution. While tobacco industries do comprise an incredible portion of our economy and taxes on tobacco bring in almost this same amount of profit to federal and state governments, the economic costs of smoking greatly outweigh these benefits. There is no denying that $35.1 billion dollars in annual corporate profits and $25.7 billion in yearly government income are both prodigious amounts of money, but these figures simply do not compare to the $289 billion that would be saved every year in healthcare and lost productivity costs if smoking were to be banned completely. As a result of these economic reasons, the United States Congress must ban smoking entirely.
A ban of this magnitude would undoubtedly be met with fierce resistance from citizens, lobbyists, and politicians alike and would be very difficult to pass. However, in cases like this, with such a great disparity between the consequences and benefits of a smoking ban, a pragmatistic approach is not necessarily the best. Although it would be much easier for the United States government not to consider an all-out ban on smoking, doing so would be ill-advised and would be depriving the United States of a better, healthier, and more profitable future. It is for these reasons that the United States Congress must completely illegalize the acts of creating, distributing, possessing, and smoking cigarettes.