Competent NOT Compensated
89
people have signed this petition.
Add your name now!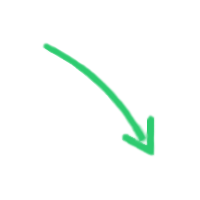 89

people

have signed.

Add your voice!
Maxine K.
signed just now
Adam B.
signed just now
In early 2016, the Maryland Department of Human Resources (DHR) began hiring new social workers at about $12,000 more than base salary in the State Merit Pay System. This was done out of necessity because they could not find qualified people to fill vacant positions at base salary.
The kind of work that these workers perform is demanding. It includes investigating allegations of physical abuse, sexual abuse, and neglect of children who are unable to protect themselves. It includes investigating allegations of abuse, neglect, and financial and sexual exploitation of seniors who are unable to meet their own daily needs. Our work involves entering unsafe situations to ensure the safety of the most vulnerable residents in Maryland. This work often demands long hours including evenings and weekends. It is emotionally taxing, but we have a passion for helping those who need it most.
In an attempt to rectify pay inequities created over the past year, the Department of Human Resources recently gave raises to employees in the Social Work Classifications in Child Welfare. While we certainly support the equalization of pay, this gesture neglects to address the pay inequities that still exist for veteran employees, Casework Specialist Classifications, Family Services Caseworker Classifications, as well as the Social Worker Classifications in Adult Services. Workers in these classifications provide direct services to vulnerable children and adults across the State of Maryland. There is no difference in the job descriptions, responsibilities, and liability assumed by caseworkers as opposed to social workers. Therefore, this pay equalization effort has created an even greater pay inequity between co-workers performing the exact same job duties.
Experienced employees continue to be at a lower step because of numerous pay freezes over the past decade (not to mention salary reductions and furlough days). It appears that such freezes will continue as Governor Hogan has proposed no step increases for State Employees for Fiscal Year 2018.
The excluded classifications of workers at DHR ALL serve the vulnerable children and adults in Maryland. If the new workers, with little to no experience deserve a competitive salary, then those employees who have been working to serve the people of Maryland, regardless of the Classification, certainly deserve the same. We are relied upon to provide training and support to these new workers. If we choose to leave in search of more competitive salaries and an employer who values our experience, knowledge and service, our Agencies will not be able to continue performing at current standards, leaving the vulnerable people of Maryland to suffer. We do not want to leave; we care deeply about the vulnerable people we serve. We simply want to be paid fairly. Please help support us in continuing to make Maryland a great place to work and live.
We are demanding fair pay for the important and difficult work that we do. We are also demanding a fair pay system that compensates employees based on performance, experience, and education.
We respectfully ask for your support.