Compensate S11 US East For Unfair Treatment Or Have The Server Merged!
10
people have signed this petition.
Add your name now!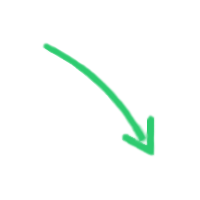 10

people

have signed.

Add your voice!
Maxine K.
signed just now
Adam B.
signed just now
This pertains to US EAST KONG SERVERS S2, S8, S11, S14
S2 was merged with S8 back on Thursday the 30th of May 2013.

Where both servers got several events due to the merger, to which S11 was EXCLUDED.
S2/S8 has been merged yet again, this time with S14 on Friday the 11th of July 2014. Where both servers received several events due to the merger, to which S11 was once again EXCLUDED.
S11 is being treated UNFAIRLY, particularly with regard to the EXCLUSIVE events that S2/S8 has been privy too, while S11 has been excluded from taking part in those events not once but TWICE!
S11 is the only non-merged US EAST SERVER on KONG. Which begs the question why was S14 merged into S2/S8? If anything S14 should have been merged with S11. But no!
KONG/R2 (or whoever) gave S2/S8 the preference/bias once again and EXCLUDES S11 from having a fair chance to take part in the merger events.
If the powers do nothing else for me from reading this post, just ANSWER this with some straight forwardness:
1) Can someone who is in some official capacity tell us the logic of merging S14 into S2/S8 instead of merging S14 into S11.
2) And secondly do you think its fair that S2/S8 has gotten a crack at the merger events twice when S11 has never had the opportunity. Are the dedicated players from S11 considered second class citizens in Wartune?
As it stands it now
S2/S8/S14 all merged into one
S11 remains untouched
Ps.
S2/S8 Merger Event Info
http://www.kongregate.com/forums/228-wartune/topics/340451-announcement-wartune-server-merges-05-30-10-00-pm-edt
S2/S14 Merger Event Info
http://www.kongregate.com/forums/228-wartune/topics/415583-announcement-wartune-server-merges-for-7-11-3-00-am-edt
Credits To: S11 JAXX US EAST
By MeLLoWiND S11 US East
From: http://www.kongregate.com/forums/228-wartune/topics/420087-kong-server-11-treated-unfairly