Community support letter for Nithal Aka Nino and Mohammad Aoun, community support letter for Nithal Aka Neno and Mohammad Aoun,
55
people have signed this petition.
Add your name now!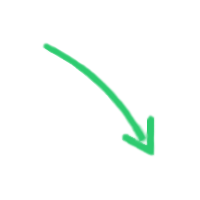 55

people

have signed.

Add your voice!
Maxine K.
signed just now
Adam B.
signed just now
March 12, 2012
Dear Honorable Judge Nancy Edmunds, 
This letter is being written with the deepest sincerity from the community. We are passionately asking for your compassion in regards to the case involving Nithal, Wissam and Mohammad Aoun.
These three people have been nothing less than the strongest support our community has had for the poor and less fortunate. They never defrauded anyone from the community, instead have only reached out to help.
We can't even begin to express how many lives they have changed with their generosity and financial support. They have protected the weak. They have fed many hungry families with children who where barely surviving with no income in this economy we live in. They have clothed families with children who didn't even have shoes to wear on their feet.
 

        

These are just some of the many things they have done for our community and even outside of our community, that have not been brought up to the attention of the courts.
 

Mohammad Aoun has always been the quietest, kindest, most respectful young man who has strived hard in his life to go to school and achieve good grades and support his family.

 

He was a full time student in college and doing very well academically.

 

However he found it hard to stay focused after this distressful period of time in his life. He has never been in any kind of trouble before. He has strived hard to be a good and God fearing citizen in the community.
Nithal Aoun has always been the strength and the motivation for us to look forward to better things and days to come. Nithal, was always a hard worker with good and pure intentions. His only failure was when he got into gambling, which lead him to this point in his life. Nithal did, however, seek help and entered a Gambling program to over come his problem.
 

        

By taking these three from our community, the justice system is being unjust. Your Honor, people make mistakes, however, Wissam, Nithal and Mohammad Aoun's mistakes are not worthy of the sentencing they are about to be delivered.
 

        

There are many people still out there selling clothing just as Nithal and Mohammad Aoun did and these sellers are still up and running. We feel as though the courts are setting an example of these individual's instead of focusing on the cause. By sending Nithal, Wissam and Mohammad to prison, great distress on his elderly parents will be caused, whom Wissam Nithal and Mohammad live and breathe for. They take care of them and support them. They are a very kind loving family, and much needed.
        

Wissam is a married man with four young children and a baby on the way due to be born in April. He has a very loving wife and carries pure and loving family values. Wissam spends all his free time with his family and is a wonderful father and loving husband. Separating this family will only leave lost and grief and major struggle on Wissam's wife who has no other support or means of living other than her husband.

  
Wissam, Nithal and Mohammad have yet to tell their parents that they are facing prison time; in fear of the toll it may take on them.

 
           They have already lost everything they have worked for. Their jobs, School, reputation, thanks to the humiliation and the exaggeration of the media. They are barely making it. Is this not enough punishment for a nonviolent crime they are being accused of?
We are begging for your compassion with their sentencing, and ask if you could please look beyond their faults and take their actions as a whole into consideration.
Open your heart to see the ways they have loved and helped the community. See them through our eyes and please reconsider. The punishment they are about to be handed does not fit the crime for Wissam, Nithal and Mohammad Aoun.
We beg that you may hand down a minimum and lenient sentence.

 

We truly pray that the justice system does not fail us and gives us faith in fairness. Thank you in advance for taking your time to read this and we hope with all our hearts that you will share the same compassion for them as we do. 
Links