Community requests delay of enforcement and a review of Asheville's policy on short term rentals
385
signers.
Add your name now!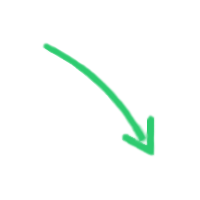 385

signers.

Almost there!

Add your voice!
Maxine K.
signed just now
Adam B.
signed just now
To:
Harry Gillis / Zoning Enforcement Officer
cc. City Manager Gary Jackson
gjackson@ashevillenc.gov,
Mayor and City Councilesthermanheimer@avlcouncil.com, marchunt@avlcouncil.com, cecil@braveulysses.com, jandavis@avlcouncil.com, chrispelly@avlcouncil.com, gordonsmith@avlcouncil.com,
Asheville Planning and Development Departmentaglines@ashevillenc.gov
Asheville Planning and Zoning Commission Chair jgold@gmproperty.com,
Dear Mr. Gillis, Mayor Manheimer and Council, Mr. Alan Glines, and Mr. J. Goldstein,
We the undersigned are responding to the complaint letter dated May 28, 2014 from concerned citizens regarding short term rentals. The author stated, "We are alarmed at the proliferation of short term vacation rentals in our neighborhood and can see in the long term, what will happen to our neighborhood if existing regulations are not abided by and enforced." In response to the alarmist letter, we note the lack of any evidence to substantiate safety concerns and question what is the nebulous, fearful thing that "will happen" if the regulations covering short term rentals are not enforced?
We are reminded of similar handwringing over the prospect of food trucks, however the dire warnings and fears have not materialized since the City Council's wise decision. Instead, food trucks are providing access to entrepreneurship for our citizens.
Airbnb, and related services, exemplify the trend of Internet technologies providing new platforms for people to share and exchange services within a trusted network where participants are identified, vetted and subject to reviews, all taxes are collected and rules of conduct are already in place.
From the perspective of tourists, short term vacation rentals are often more affordable, provide an alternative to overbooked hotels during busy times and, most importantly, offer a unique and more intimate way to experience Asheville. We note that guest reviews on airbnb often mention the hospitality of the homeowner, accessibility to businesses, outdoor recreations areas, local shops, and restaurants.
Short term vacation rentals also add to economic prosperity of our city by allowing homeowners to supplement their incomes, which
#1 allow for a broader and fairer distribution of tourist dollars;
#2 offset the cost of mortgages, insurance and property taxes;
#3 make it possible for more people to buy and keep their homes in a city notorious for low wages, by lowering their own expenses and is very much in keeping with the City's effort to boost affordable housing. Permitting short term rentals takes some pressure off the City to provide affordable housing.
#4 Where applicable collected room taxes and fees are forwarded to appropriate government agencies.
Studies have been done and are readily searchable that show show a positive boost in the jobs and the economy when homeowners are allowed to participate in short term rental endeavors. Below are suggested page titles to search for information on the issue of short term rentals.
We are aware the City Planning and Zoning Commission is in the process of reviewing the present regulations concerning short term rentals, and we, the undersigned, suggest that enforcement of current vague or obsolete requirements be postponed until the P & Z Commission establishes new zoning rules. Those changes may be in better keeping with current economic realities and technological advancements that make safe, and mutually beneficial short term rentals possible.
Suggested searches for short term rentals.

Studies Show STRs Boost Jobs and Local Economies in Chicago and St. Joseph
Summer Rentals Helps Boost South Coast Economy
Portland to Embrace Airbnb Type Short-term Rentals But Not in Apartments and Condos.