Community Against the Forsberg Rezoning #15010
99
people have signed this petition.
Add your name now!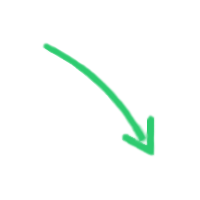 99

people

have signed.

Add your voice!
Maxine K.
signed just now
Adam B.
signed just now
The purpose of this petition is to oppose the Forsberg #15010 rezoning of 39.46 acres from Industrial, Professional and Office, Rural Residential, to Commerical, and Commercial 2. Our community is strongly opposed to the Forsberg plan because it would negatively impact and drastically change the neighborhoods and single-family homes in the area.
The job of the planning committee is to protect the residents that have already built their homes in this area- specifically the residents of The Meadows, The Sanctuary, and The Preserves, as well as the residents of Kansas Road and Coyote Creek. We all bought our land, built our homes, and are raising our families in this area based on the zoning and culture of the existing laws. The Master Plan of the Meridian Township clearly states that the no. 1 goal of the Meridian Township Board is to preserve and strengthen existing and future residential neighborhoods. What is being proposed is NOT a neighborhood, or residential homes. What is being proposed is a massive apartment complex that will dramatically change the make-up of our already existing neighborhoods.
The following are several reasons why we oppose this rezoning plan #15010:
1. Violation of Charter Township Master Plan.
- The project violates the number 1 stated goal of Charter Township of Meridian's master plan. Which states: Maintain a community of desirable, attractive residential neighborhoods with an emphasis on single-family, owner-occupied homes. As well as, to ensure that future land results in a housing supply that emphasizes single-family owner-occupied homes.
2. Changing the zoning rules after the neighborhoods of single family homes are already built.
We all bought our land, built our homes, and are raising our families in this area based on the existing zoning laws. Changing the zoning to allow high-density housing, after the fact, is wrong and goes against the Charter Township Master Plan.
2. Property Value.
- Taking quiet cul-de-sac family neighborhoods full of single family homes and attaching it to a 500 unit rental complex can only have a negative effect on property values. Furthermore, if the units turn out to be less then upscale, or these apartments are built shoddily and fall into disrepair over the next ten years, the surrounding single-family homes will loose even more value.
3. Density.
- 500 units is just too many~ that's 700-800 tenants attached to the Sanctuary neighborhood. The nature of the Sanctuary and surrounding neighborhoods is family friendly. Adding this many units will negatively alter the dynamics of the neighborhoods.
4. Safety.
- The safety of our children who play on our streets and in our yards, are potentially at risk. This proposal is basically giving 700+ renters direct access to our family owned and occupied residential neighborhoods. We do not need the added dangerous exposure to these 700+ people walking into our neighborhoods and able to leave without anyone seeing them.
5. Traffic.
-Adding 700-800 cars to the Jolly and Okemos intersection that is already very congested and dangerous. Also there is no turn lanes for either the high school or the Meadows off of Jolly Rd. with this additional traffic the situation would become even more dangerous.
6. Crime.
- 700-800 renters living in a high-density housing development will lead to a higher crime rate.
7. Already exists.
- If the idea is that there is a need for single bedroom and two bedroom apartments, they DO exist within a mile of this project's location. Both Club Meridian and Knob Hill have vacancies and no waiting lists which means opportunity for immediate occupancy. If the township still believes that more housing is needed, why not opt for condo-style housing?