Communication Breakdown! BTC customers of the Central Exumas unite for change
207
people have signed this petition.
Add your name now!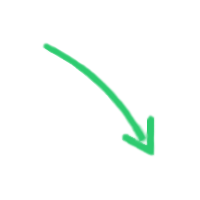 207

people

have signed.

Add your voice!
Maxine K.
signed just now
Adam B.
signed just now
Petition to BTC Management Staff:
We as signatories reach out to you to express our united opinion in your failure to render marketed Communication Services as purchased to the Central Exumas and specifically, Farmers Cay, Great Guana Cay and the Black Point Settlement, Staniel Cay and the surrounding Cays.
In today's day and age, large and small countries alike depend on data based and cellular based services. For those of us in the Out Islands of the Bahamas communications are as critical a component of infrastructure as power and water. 250,000 people visit the Family Islands each year and the growth rate in the Central Exumas has increased by 5% annually over the past five years.
Over the past few years we have experienced reduced dependability in our Data and Cellular Services and in this year alone, we have seen communications services reduced an estimated 50% of overall functionality based on bandwidth purchased and that delivered and slightly less than that relative to cellular connectivity. In specific issues include:
Data Service through WiFi:
The signal fails completely. In the past two months we have seen five disconnects lasting over twenty-four hours. The last failure occurring from Friday, 8-JUL at approximately 14:00 hours through Saturday, 9-JUL at approximately 15:00. Additionally, signals can cut in and out multiple times within a brief period. When this occurs, your customers incur 4G overages as their devices toggle between Wi-Fi and 4G.
When the signal is functioning, bandwidth is often too slow to support even the most basic of services such as WhatsAp and browsing to more high usage services such as Netflix, Google Browsing and YouTube. It can take minutes to conduct a simple on line search and there are multiple disconnects when streaming. Again, your customers are driven to use 4G bandwidth to conduct business and communicate.
Voice Service via Mobile Phone:
While mobile service functions more consistently than WiMax, there are still complete failures or significant connectivity and routing issues. Connectivity issues include failure to connect mobile to mobile and mobile to landline calls. When BTC systems cannot connect calls, the routing system directs the caller to automated notifications intimating why the party cannot be reached. This in-spite of conducting tests where devices which were confirmed on, within range and properly set up would not connect.
Voice Service via Landline:
Landlines do not function. There are very few regions or devices that can call into a landline or be called out to from a landline.
Your failure to provide efficient and dependable communications services as marketed effect the SAFETY and WELL BEING of our residents and visitors, creates SIGNIFICANT ECONOMIC IMPACT to our local businesses, HINDERS the EDUCATION of our future leaders and creates PERSONAL HARDSHIP.
SAFETY: The effect here is obvious! Without modern communication tools, our residents and guests cannot call out for help and our nurses cannot call in for support. Police cannot effectively combat crime or serve. Enough said!
The ECONOMIC IMPACT is significant. For tourism, the most popular question by persons booking accommodations, slips or moorings in the Central Exumas is "do you have WiFi services"? The number one or only complaint of all traveler reviews to this area on via WEB based travel sites is "very poor to non-existent WiFi and voice service". These realities cause many tourists to travel elsewhere or leave. Further to this, home rental and hotel businesses cannot provide consistent support during the inquiry and booking processes causing tourists to book with providers that are able to respond and follow up in a timely manner. Payment via credit card cannot be executed which leads to the manual recording of information so transactions can be completed when WiFi services are functioning again. In many instances, payments are then declined as creditors will not accept manually entered transactions due to fraud policies. In instances involving food and beverage sales, disconnections equate to not profit but loss as services have been rendered but cannot be billed! With this, some businesses revert to a cash only basis and many tourists will not carry cash. Logistics in way of aircraft and boat, are hampered as schedules evolve and pilots and captains are unable to contact their passengers or suppliers. This leads to loss time for passengers and in some cases, unnecessary bookings for accommodations, lost or damaged goods and additional costs incurred by our carriers as they reduce rates to satisfy the dissatisfied and incur costs to accommodate them or work to keep goods from being lost or damaged.
EDUCATION curriculums become solely dependent on text books leaving our future leaders no path to access WEB based learning tools or the expansive cultural content that can be resourced online. For those residents electing to educate their children through home schooling, on line live lessons and testing are interrupted leaving children with "incompletes" or "fails" due to disconnects.
PERSONAL HARDSHIP is endured as your customers cannot communicate with their loved ones, manage their financial affairs or organize travel, provisioning or medical needs consistently.
The Central Exumas are home to the third busiest airport in all of the Bahamas, the number one rated Sandals resort, the number one boutique resort in all the Bahamas, the largest Out Island anchorage in the Exumas, One of the most prestigious Land and Sea Parks in all the world and the Grand Master, Rolle Gray. We are the traditional Bahamas and it is time for BTC to return to the tradition of providing quality services, "Everyday".
We, the signatories wish to have you recognize the short comings of the systems currently in place, functionality, equipment date of birth, current technology, current demand and expected growth and act to rectify these problems immediately.
Your response should be directed to your capable yet under supported technicians on Staniel Cay, Black Point, Farmers Cay and Mr. Randy Smith, Technical Manager, George Town. It is our hope that this petition will be the first and final step to formally address our unified call for improvement and no further action on our part will be required.
Sincerely
The Citizens, Residents and Visitors of the Central Exumas.