Commonwealth Potty
77
signers.
Add your name now!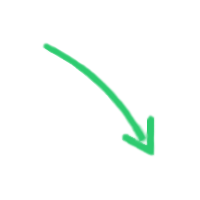 77

signers.

Almost there!

Add your voice!
Maxine K.
signed just now
Adam B.
signed just now
To The Members of the Bexley Parks and Recreation Board:
The City of Bexley proposes installation of a semi-permanent portable toilet at the northeast corner of Commonwealth Park South and Columbia Avenue. The reasons cited for this request are user convenience and child safety.
Residents throughout the Bexley community are opposed to the facility. Over 50 signatures were collected in May from residents throughout Bexley, including South and Central Bexley, as well as those whose children participate in sports at the park (Appendix A). At two public meetings held earlier this year, residents expressed a number of concerns about this proposal. We summarize them below and ask that you keep them in mind as you consider this proposal.
Safety
The City states that these toilets are needed to protect children from one-on-one situations with coaches.
We can most effectively ensure the safety of the children in our community through the establishment of clearly outlined and enforced guidelines for participation in community activities. This includes policies that ensure appropriate supervision for coach/child interaction, as well as policies that require volunteer parent assistance for coaches.
A public toilet that is installed for 60% of the year (nearly 30 weeks) does not address child safety. In fact, it can actually put at risk the safety of children who play at and live near the park.
A public toilet is public. Its use would not be limited to the children at the park. It would be frequented by casual passersby as well as individuals passing through and working in the area, including landscapers, cable and electric workers, and others. It would be impossible to monitor use of this portable facility to ensure that it remains safe for the intended users.
No comparison can be made between the proposed toilet and those installed at Bexley school grounds. Those portable facilities are up for only 6 weeks and are located on fenced property, with signs indicating 24 hour surveillance and locked gates at night.
Convenience
The City states that this portable toilet is needed for convenience. There is always a cost for convenience and the City has failed to address these.
The proposal provides a convenience to people who use the park for less than 15% of the time during any given week and less than 7 months out of the year. This means that the City is proposing a toilet for people who use the park less than 10% of the time in a calendar year while residents have to endure its presence and odor 100% of the time.
The existing facilities at Jeffrey Mansion were developed specifically for park users. They are conveniently located two blocks away, a mere 4 minute round-trip walk from the East park. This is closer than many large athletic fields throughout the county.
The cost and inconvenience to residents around the park have not been addressed by the City. For example, the last time the City responded to requests for convenience, the street was expanded to provide parking at the corner closest to the proposed toilet. The added traffic and movement of cars around the parking area have created a hazard for residents. In addition to blocked driveways, children and pets playing in front yards have been endangered by cars speeding through circular driveways and using them as turn-arounds.
Zoning and Usage
Commonwealth Park has long been established as a green space, not an athletic field. Its use for sports has increased significantly over the last few years as a result of increased programming.
The Park is one of the largest open space districts imbedded in a residential Bexley neighborhood. It is located in an R-1 low density/R-2 intermediate density single residence zone. The City proposes a portable toilet be installed for nearly 30 weeks on land that is not a designated school field with fencing, warning signs or lockable gates.
Other portable toilets in Bexley are located on fenced school grounds for only 6 weeks during the year. Those fields are located in an R-6 high density single residence zone and were developed for specific use with the adjacent schools.
The only other portable toilet in a park zone is at Jeffrey Mansion tennis courts – a designated athletic facility - for 16 weeks (Nov-Mar). It is located well away from residents at Lyonsgate, separated by thick landscaping, a street and a high stone wall.
While use of Commonwealth Park has steadily increased, the space behind Jeffrey Mansion – where public facilities already exist – has been preserved as open space. As a result, the more visible Commonwealth Park has suffered. Increased usage led to the west park's closure during one season. The beauty of the park is degraded by equipment that is permanently installed or else stored haphazardly at the edge of the park.
We understand and appreciate the City's concern for ensuring the safety and convenience of our children. However, we strongly believe that child safety is most appropriately addressed through stricter activity guidelines, not with a portable toilet. And while a public facility may be a nicety for park visitors, this proposed "convenience" needs to be carefully weighed against the inconvenience and safety of residents around the park.
Thank you for your consideration.
Concerned Bexley Residents