Commissioner Anthony W. Batts: Require All Armed Baltimore City Police Officers To Wear Body Cameras
103
people have signed this petition.
Add your name now!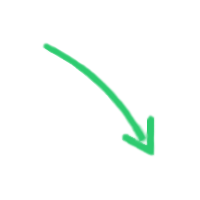 103

people

have signed.

Add your voice!
Maxine K.
signed just now
Adam B.
signed just now
The recent killing of Michael Brown, an unarmed 18 year old from Ferguson, Missouri by a police officer has sparked international outrage. No one knows exactly what happened on Saturday, August 9, 2014, but if another piece of technology was present, there would be no speculation of the truth. Video cameras provide a 3rd party objective view of anything that they capture. Video cameras need to be worn by all armed Baltimore City police officers while on-duty. Cameras need to be worn for the officer's protection , for the protection of civilians, for aiding in the collection of evidence, and to put a dent in the $3.5 million a year Baltimore City spends defending the police department against lawsuits, according to the December 9, 2013 Baltimore Sun article, "Baltimore Police Brutality Settlement Worth $113k On Agenda". About 65% of these cases against police allege excessive force.
Baltimore City is currently dealing with many cases that allege police brutality. Anthony Anderson was said by officers to have died of a drug overdose while be arrested. Later, an autopsy revealed that blunt force trauma was the cause of death. The case of Tyrone West, who police said fought with officers and suddenly went in to "medical distress", is also under investigation. Prosecutors said that a heart condition and dehydration where factors in the man who was being restrained by police during a traffic stop. The medical examiner ruled that Mr. West died because of a heart condition, exacerbated by the struggle with police in the summer heat. Witnesses say West was beaten excessively. These investigations are ongoing due to the conflicting reports given by police and witnesses. Recently joining these cases is the case of Abdul Salaam, who was severely beaten by police during a routine seatbelt stop in July 2013. Mr. Salaam and the family of Mr. West have filed separate multi-million dollar lawsuits against the officers and others alleging wrongful death, violation of civil rights, and other charges.
There is a solution for conflicting reports and millions being spent on investigations; require all armed Baltimore City police officers to wear on-body cameras while on duty. Cameras will protect civilians and police officers. According to the Officer Down Memorial Page, since 1808, 65 Baltimore City officers have been killed by gunfire, 9 have been killed by vehicular assault, 2 have been stabbed to death, and 2 have died by assault. Cameras should be put in place to protect our law enforcement, and to ensure that in the case of such a tragedy that assailants will be brought to justice. Video cameras would save police lives, and they would protect officers against false allegations of misconduct, excessive force, and brutality. This would create a downward trend in the millions of dollars being spent defending the police department against such allegations.
Police departments nationwide are already using and testing on-body cameras. Evesham, New Jersey police chief Christopher Chew says, "I love it. It's a game changer," while speaking about the use of cameras in an interview at the police headquarters in an August 9, 2014 article in the Philadelphia Inquirer. Tony Farrar, Rialto, California police chief also praises the use of cameras. In Rialto after cameras were introduced in February 2012, public complaints against officers plunged 88% compared with the previous 12 months. Officer's use of force fell by 60%. "When you know you're being watched, you behave a little better. That's just human nature." said Farrar. Mr. Farrar has noticed that even agitated people, once informed about being filmed, tend to become more polite. Mr. Farrar also stated that cameras made officers more careful about using force.
Cameras will aide in the collection of evidence, solve the issue of false reporting by civilians, and will ensure the safety of civilians and law enforcement officers. You cannot put a price on human lives; you cannot put a price on making sure that justice is really served. The $3.5 million a year reportedly spent defending the police department against lawsuits can be utilized in purchasing the cameras. Require all armed Baltimore City police officers to wear on-body cameras while on duty.