Commercial Development requirements in Palm Desert
87
people have signed this petition.
Add your name now!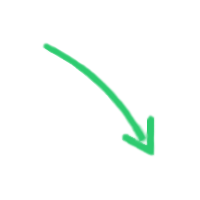 87

people

have signed.

Add your voice!
Maxine K.
signed just now
Adam B.
signed just now
Subject: Court of Public Opinion February 24, 2017
COMMERCIAL DEVELOPMENT IN PALM DESERT
Dear Neighbor:
Did you know that our City, Palm Desert, demands that all construction or renovation projects needing a building permit pay for on-site Art?
And if a City Commission doesn't like your taste in Art, then they also keep the developers money for an Art slush fund?
Does the cost of living here impact you? Read on!
A few other cities have tried this and they are being challenged in court. Legally, it's an unconstitutional taking (exaction) not related to any impact caused by the particular development. However, the court process is slow and Palm Desert continues to impede the improvement of our City by scaring away developers and renovators.
Here at Venus De Fido, you can see our attempt at satisfying the Art requirement, our statute out front. Unfortunately, this Renaissance Italian piece was deemed unworthy. Do you think the City should be able to impose not only some Art, but its arbitrary taste for modern art? The unintended consequences of this burdensome regulation will destroy the City's ability to attract new investment. Does this impact you?
The Law says: Pay for art – or you can't build in Palm Desert.
The Ordinance known as: ART IN PUBLIC PLACES states that as a condition for a construction permit, builders either have to install public art works in their private projects, or pay the city an in-lieu fee for public art works on public property.
The City of Palm Desert has an Art in Public Places Commission who together with the City Council has the sole discretion to decide what art complies with the ordinance.
As a private developer of Venus De Fido I applied for a permit to basically tear down the old dilapidated building that stood on this ground and build the beautiful structure you stand in today.
There is a similar ordinance to Palm Desert's Art in Public Places in Oakland, California. A lawsuit has been filed against Oakland by Pacific Legal Foundation on behalf of the Building Industry Association of the Bay Area (BIA) claiming that the rules are unconstitutional. They violate the First Amendment's prohibition against compulsory speech. The lawsuit also claims the ordinance violates the Fifth Amendment prohibition against unrelated demands for property or money as the price of a building permit. This is an uncompensated taking under the Fifth Amendment.
Anthony Francois, the lawyer representing the BIA stated, "It is agreed that commissioning more public art might be a laudable goal, but the responsibility to fund it should rest with city government and taxpayers as a whole, not with builders and the home buyers and renters who will have to pay more." He further stated, "Oakland is committing a broad-brush violation of the constitution by treating builders, as well as home purchasers and renters, as ATMs to fund the city council's wish list for public art projects."
Francois also expressed that it will be a deterrent to the creation of new building in Oakland. He states, "The public art funding mandate is just a scheme to grab money from a convenient source—local builders—for a program the politicians favor. The Fifth Amendment forbids this kind of abuse of the land use permit process. Hitting up builders with unjustified cost also harms the public interest in general," Francois continued. "Oakland's public art-funding mandate adds tens of thousands of dollars or more to the cost of building homes and to other kinds of building projects."
As an owner and developer of private commercial property I feel these building ordinances are over burdensome, far reaching and violate our constitutional rights. I need your help to encourage our City Leaders to review and update obsolete, unconstitutional and over burdensome ordinances that negatively impact new projects that will further enhance the beauty of the City of Palm Desert.
The continued enforcement of these mandates and the unintended consequences of these regulations will destroy the City's ability to attract new investment.
Please treat this City as if it were yours, because it is.
Lindi Biggi
Venus De Fido