Come together to support parents and children to grow in our Mosques!
25
people have signed this petition.
Add your name now!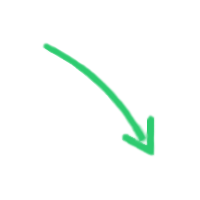 25

people

have signed.

Add your voice!
Maxine K.
signed just now
Adam B.
signed just now
بِسْم الله الرحمن الرحيم

Bismi Allah Rahmanir Rahim
Dear Brothers & Sisters,
May peace be upon you all.
A clear statement that we want to reinforce is that: "it takes a village to educate a child". In fact, this type of environment is our fundamental inspiration. Many Muslims living in a non muslim country have found themselves not knowing who they truly are by getting lost in many others cultures, not knowing their identity and often lacking the support of our local mosques.
Islam is a culture which incorporates everything, the most comprehensive way of life, a way of cultivating our intellect; Our inner "Fitrah" natural primary belief... Most of all it is a culture based on a legal system which includes the life of an individual, of a society and a state for humanity.
Mosques play a vital factor in our worship as its our primary source for "TARBIYAH" referring to: the systematic development and training of human beings in the light of Islamic teachings. It is a continuous and comprehensive process of developing all aspects of one's character and personality: i.e. intellectual, moral, social and physical aspects.
This is a global challenge and we need to rise up to this collectively!?
The Mosques are the Houses of Allah which are often also an educational and cultural Islamic centre which are centre points of recognition for muslims around the globe. It is important for muslims living in non-muslim countries and those living in muslim countries to have a permanent support platform, facilities, logistics and resources to reach, educate and raise our role models of today and coming generation: mothers and children.
The rapidly growing muslim communities in today's society must be prioritised and intergrated to bond with mosques;" The Houses of Allah" in order to build bridges between communities, worship, care for a global effort in a parenting campaign to rise to the challenge "WE ARE ALL IN IT TOGETHER" to raise with islamic ethics one child into the society. whether you are a parents or not, a grandma, sister, neighbour, carer, friends or visitors we have the moral responsibility of the care and the growth of the child's TARBIYAH.
This will include:
A permanent room as a focal resource centre
Qualified staff and mentors on a regular basis
Intensive parenting programmes and on going training
Motivational strategies and incentives to support the Parenting Campaign
One-to-one support and peer-to-peer learning for children, parents & carer
Inspiring future generations, adopting best practises for our vision
A crisis hotline to support parenting outside the mosque
Providing workshops, conferences and bespoke learning
Logistics and training rooms for development and monitoring progress.
With care, love and respect.
May all the blessings and mercy be upon you.
Lady Hidaya