ColorsTV, Give Us "Our" Beintehaa!
1029
signers.
Add your name now!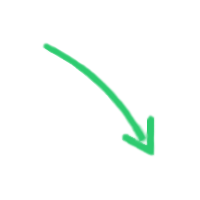 1029

signers.

Almost there!

Add your voice!
Maxine K.
signed just now
Adam B.
signed just now
This is to bring in serious concern to the Fortune Productions and ColorsTV

On 30th December 2013, the Fortune Productions had rewarded us with the beautiful love story set in Muslim backdrop, which we have never witnessed before on TV, the relations, the understandings, the way of dealing with hurdles together, the love between a husband and wife, the trust between the brother and sister, the proud father and mother and what more. This is what BEINTEHAA has given us so far, true that there are many stories with same background but what makes Beintehaa different from others is, its unpredictable plot and the power to make the audience glued to the screens. Beintehaa has given this industry massive talent in the form of Harshad Arora and Preetika Rao. Beintehaa has given this channel a way to things to proud on, Bhatt's movie's song launching in Beintehaa, Preetika Rao the only star from ColorsTV making to the list of Ormix India and the most important thing Beintehaa gets ColorsTV the golden ratings of all time in UK slot and as well as the highest ratings in online viewership.
But since last few months, it seems like channel has almost sidelined this beautiful saga, with no proper tracks, one by one introducing cameo, long hours of shooting and still poor editing with lack of co-ordination, predictable plot, same old Saas-Bahu story in new avatar, senseless story line and most important abrupt ending with much fast paced. Beintehaa doesn't deserve such treatment after giving so many things to channel. The actors are working so hard day to night 15+ hours of long shooting and still channel shows such negligence.
Through this petitions we the devoted fans of Beintehaa and Zain and Aaliya raised our voices against this partial behaviour and baseless storyline. We have provided the creative with best options but still no one is ready to listen but this is high time now we love Beintehaa and Zain and Aaliya and we can go to any extent to save our show. Following are the main highlights of our petition:
1. Zain and Aaliya is the only USP of this show. People get attached to this couple for being so normal yet so unique in every way. Giving no proper attention to their story and the moving focus from them is the main reason behind the TRPs fall, so the first thing we are asking to shift the focus back on ZaYa, give them a proper track, proper scenes and proper frame to their story. They are the leads so they shouldn't be treated as side actors.
2. Bring back Osman Mamu, after Zain and Aaliya this is the second most important character of Beintehaa and showing his accident and making him paralysed just do not get clicked to the people in anyway, another reason of downfall. Bring him back is the least we can ask.
3. An old thing in a new packet, what's so catchy about this saas-bahu drama or Surraiyya's pointless hatred towards Zain and Aaliya? Nothing new, so why are the creatives giving so much build-up to this track? We all have seen this before and we don't want to see this again.
4. Things went further down when the news of ZaYa getting divorced and Rehaan to remarry Aaliya. A huge group of fans left the Beintehaa but still producers didn't get nudge a little, when you're doing a muslim backdrop show you need to follow the customs and rules from the religion, marriage and divorce is a huge thing and making fun of these two things is not acceptable at any cost. We don't want any Remarriage track, stick to the customs which you're showing and don't end up humiliating religious matter by showing such disgraceful things.
5. Editing is the big question mark in Beintehaa, whichdoesn'tseem to get better in any way now. Focus some of your precious time on technical issue regarding the drama.
6. We had suggested and still suggesting some very good plots to the producers for example Aaliya getting hurt and loss her memory and zain making her remember everything, basically this is the much awaited track, all the Bhopal love story , their kitkit, their marriage, their period of attraction, their phase of love, their eternal confession and their universally beautiful union. This track will definitely bring the old audience back and make the Beintehaa to climb the TRPs chart again.
We do not want Beintehaa to get axed in order to make way for Big Boss (please emphasize on this). Beintehaa has been a constant click with the audience especially the youngster with the intense love story saga, the show itself was capable of remaining high in trp charts and internationally did break the records of rating such as in U.K. Unfortunately, as the show proceeded, the negative spoilers, the negative news segments and the lack of promotion of good events in the show caused a downfall in the show. Such as when the Suhaag raat occurred between Zain and Aliyah, the most beautiful phase in a couples life of when they finally unite, no one was aware of such an event happening not even the people on social networking sites till a day before. This petition is a way of fans to voice their opinions against the injustice that's going to occur by cutting this show out, and to save our show and also against the incredibly foolish trp system and ofcourse the channel Colors Tv who always gives us blind eye and deaf ears. This is to SAVE BEINTEHAA!

In a conclusion we can only say Beintehaa is just 6 months old and giving this treatment to this eternally beautiful story is not justified and we can give you surety Beintehaa still have some huge ardent group of fans who can go to any extent, can cross any hurdle, can break any wall, to save our show. We would be very please if you consider our request and give us what you have promised 6 months back: "Zain and Aaliya's never-ending bond".
Thank you,
The passionate and enthusiasticfans of Beintehaa/ZaYa/HarshIka