COLORS PARICHAY-REUNITE KUNAL - SIDDHI and EXIT ABHAY-RICHAS
5256
signers.
Add your name now!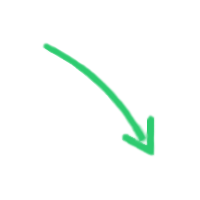 5256

signers.

Almost there!

Add your voice!
Maxine K.
signed just now
Adam B.
signed just now
The Petition
To the Secretary,

BCCC,

Dear Sir/maam,


We fans of Daily soap Parichay Nayee Zindagi Kay sapno ka aired on COlors channel Daily at 10:30 PM IST are strangely amused and baffled at something. The show is produced by Balaji Telifilms and EKta kapoor is the producer. The BCCC feels that kissing (which is a sign of love and affection) needs to be censored but not Mockering of Indian Traditional Marriage system? A female is shown first getting in to a deal and providing wrong statements in front of law and Another female is shown to be killing, blackmailing and insanely behaving. They show rapes, molesstations, multiple marriages under the name of drama. One hand Mother of two kids is seperated from them by sitting in jail and her kids praying for their family to reunite and shown desperate. On the other hand they are showing mother getting married to some other guy who blackmails her or raises her kid while the actual husband and biological father Mr. Kunal Chopda is shown to be accepting his wife and second son.


They are showing female obsession so worstly and insanely that its affecting most of the viewers in a pathetic manner. Is the meaning of a daily soap is to show all illegal stuff insulting Indian legal system, Indain Marriage acts and systems, and Child freedom?

We were very liberal about most things and just not squeamish about violence lines but since 5 months till date the violence and torture in the show has become entertainment to the Production HOuse and Creative heads of Balaji Telefilsm and hence hereby we request BCCC and IBF to take an action on this sensitive matter of insulting feminity by allowing such marriages in the show. There are n no of under 18 tooo who are die hard fans of the show. Media is a platform to bring enlightenment and Positivity among the viewers by innovatively showing creative tracks and bringing out morals But what are they showing? How to rape? How to spike drinks and throw false cases against innocent ppl? How to make deals to acquire others husbands out of our obsessive insane love? or How to stoop low by kidnapping, attempting to murders, by making deals to ruin others lives? Out of obsessive love how to seperate a loving couple? How to seperate a newly born baby from her mother?


Is this what they are showing under the name of drama? Ok we are ready to consider all the above said as drama. But forcible seperation of loving couple and seperation mother from her kids and thrashing out a beautiful family by showing female loosing her self respect and feminity is not at all accepted and tolerated.


For years to gether we have seen Soap Queen Ekta Kapoors so called creativity in a Kasamh se, Kasauti Zindagi ki, Tere Liye etc. But not anymore. They dont have right to say with attitude that if viewers want to see let them else let them switch the channel.


THey promissed the viewers that Parichay will be a male centric show. But unfortunately to say that Male is present but show is of Insane people and vamps and innocent lady there SIddhi the female lead is shown to be sacrificing lamb.

Something that maybe quintessentially acceptable to some cultures is completely repulsive to another and I must say that our sensitivity towards Multiple marriages and a female shown ditching her husband or husband ditching his wife under the name of lame sacrifices and two new borns been shown taken away or seperated from their mother is something that entire viewership of Parichay can never accept such uncalled for, and is very strange to say the least.



Taking the Epics of our Indian culture Ramayan, they are showing the play and insulting the traditional values of indian Marriage system and also under Human rights act and child rights act coz ... two kids were shown desperately wanting to reunite their parents and live with them and They are showing evil winning on good during auspicious days by secribing Ramayan and Killing ravan


There kids are crying here these two couple are crying and still insane drama and lame sacrifices and they even show the public how to manipulate and camoflage truth and witnesses in front of law. Insult to the Indian Law system and Indian Traditional Marriage system

Referrring to the episode aired on 13 Nov 2012 Where they showed, RICHA who plays VAMP CHARACTER ASKS ABHAY WHO IS OBSESSIVE ABOUT SIDDHIS SON ANAND DEEWAN , TO FILL VERMILLON AS SHE MISSED TO SEE HOW DID SIDDHI REACT AS TO SEE " DID SHE CRY DID SHE LOOKED AT HIM WITH HEATEERDNESS OR DID SHE TRY TO DIE OR WHATEVER" AND MAKES ABHAY TO FILL VERMILON ON SIDDHIS HAIR PARTITION WHICH IS TOTALLY COMPLETELY INSANE WHY IS EKTA KAPOOR PLAYING WITH INDIAN TRADITION UNDER THE NAME OF DRAMA AND HER CVS WHO DOESNT HAVE VALUES FOR RELATIONS AND THEIR SERENITY.
Its heights of insanity and saddism thats being shown. A woman who sacrifices everything for her husband is made to cry like hell on the earth and making viewers too to cry is not the right way a show has to be show. Viewers are feeling insulted of their intelligence and women are really feeling insulted on this nasty track. Viewers request the Production House Balaji Tele films to mend their ways and show logical stuff in the story. Other shows are getting good amount of promotions But our favorite show is neither getting promotion nor proper tracks.
 

Anyways, we as fans are trying to the our part and complaining about something we found very distressing and not just to us. but entie viewership of Parichay and fans of Kunal and Siddhi were equally flinching. Just because they like to show the insane tracks as drama to gain TRP's doesn't mean they can show nonsense to the viewers by insulting our intelligence and when we try to contact them over Social networking sites none of them responds and in turn blocks our IDs so that our voice doesnt reach them and arrogantly does whatever they think is creative is utterly disgustive for all of us to accept. During festival days they are showing evil winning on good and couple seperations y and no Indian in their right mind would want such crap of seperations , murders, violence, Plots.

Hence we the viewers of Parichay on colors humbly request and loyally demand that we want Kunal and SIddhi to reunion ASAP and the evil Richas exit from the serial.  If the Production House decides to wind up the show We DONT ACCEPT IT WE WANT THE SHOW TO BE CONTINUED AS PROMISED. KUNAL TO MAN UP AND KICK RICHA AND ABHAY OUT . SAVE HIS WIFE AND KIDS.

Regards,

Viewership and Fans of Parichay
Links