Colorado Arthritis Awareness License Plate
26
people have signed this petition.
Add your name now!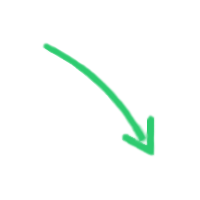 26

people

have signed.

Add your voice!
Maxine K.
signed just now
Adam B.
signed just now
NO MONEY REQUIRED AT THIS POINT. RIGHT NOW WE ARE TRYING TO GATHER 3,000 SIGNATURES OF COLORADO RESIDENTS WHO ARE PLEDGING TO PURCHASE AN ARTHRITIS AWARENESS PLATE WHEN THEY BECOME AVAILABLE. AT THAT POINT YOU WILL NEED TO GO INTO YOUR LOCAL DEPARTMENT OF MOTOR VEHICLE TO PURCHASE THIS SPECIALTY PLATE.
(Colorado residents ONLY) Sample Plate Shown. Final Plate Design is Pending Approval. Deadline: 2017-2018
Petition: By signing this petition, I show my support for the Arthritis Foundation-Great West Region, Rocky Mountain Office's "Arthritis Awareness" license plate. I also pledge my intention to acquire one when they are available.
About this petition: If you live in Colorado, please lend your support to the Arthritis Foundation-Great West Region, Rocky Mountain Office in the care of Colorado Arthritis Warriors of all walks of life. These children, adults, elders and their families will be able to gain even more access to resources and support by your pledge to purchase a new Colorado Group Special License Plate for "Arthritis Awareness". The unique plate design is still in progress but will sure to include something all Arthritis Warriors and their families can relate to and proudly display on their vehicles.
We need your help to bring a bill for this plate to the Colorado legislature for a vote during the 2017-2018 session. The Arthritis Foundation-Great West Region, Rocky Mountain Office (a non-profit organization) will introduce this special license plate that will be available to Colorado registered vehicle owners. The plate will be available by 2017-2018 depending on when enough signatures are gathered. It will remain available as long as we continue to distribute a minimum of 3,000 annually. Proceeds generated by this project will directly go to the Arthritis Foundation to help find a cure and support the 300,000 kids affected in the US and the 52 million adults battling it every day. The needs of families living with juvenile arthritis (JA), Rheumatoid Arthritis (RA), Osteoarthritis (OA), Fibromyalgia (FIBRO), Ehlers-Danlos Syndrome (EDS), Hypermobility disorders and Muscular disorders are unique and urgent. In the United States, an estimated 300,000 children have JA or other rheumatic conditions and 52 million adults are suffering from RA, OA and other rheumatic diseases. Multiply that by their family, friends and others, and the number of people affected is astronomical. For almost seven decades, the Arthritis Foundation has upheld our unwavering promise to assist them and their caregivers. We're boldly leading the fight, ensuring easy access to life-changing resources, community and care.
First, we need 3,000 Colorado resident signatures in support of this initiative in order to bring a bill to a vote in the Colorado state legislature in 2017-2018. Signatures will also be considered a pledge to purchase a plate (if the bill is approved by the Colorado state legislature). Once approved, a minimum of 3,000 plate sets will need to be requested annually or the plate will be retired.
Fees for the "Arthritis Awareness" Colorado license plate:
Pre Certification: $25 required donation to the Arthritis Foundation in addition to existing registration fees ($50 at the time of petition creation). Renewal Fee to Arthritis Foundation: $0
Proceeds generated from the pre certification payment for the plates will directly support children and adults living with Arthritis and their families. Please proudly show your support for the Arthritis Foundation-Great West Region, Rocky Mountain Office by signing the license plate petition. Thank you!
FOR YOUR PETITION SIGNATURE TO BE VALID YOU MUST LIVE IN COLORADO AND INCLUDE THE INFORMATION REQUESTED BELOW.
*NOTE: After you click the "Sign!" button, you will be presented with a donation page from iPetitions, the service that is hosting our petition. Please be aware this is optional and completely unrelated to the Arthritis Awareness Colorado license plate initiative. Should you elect to make the donation, 100% of your money goes to iPetitions and not to the Arthritis Foundation or towards the donation required for the specialty.
WE WILL NOT SHARE THIS INFORMATION EXCEPT TO THE COLORADO STATE LEGISLATURE FOR APPROVAL.
SPECIALTY PLATE SPONSOR:
Arthritis Foundation-Great West Region, Rocky Mountain Offices
2280 South Albion St., Denver, CO 80222-4906
303-756-8622
Email arthritisawarenessplate4co@gmail.com
Legislative Sponsor is pending at the time this petition is created. Updated information to follow.