Collis Road Property Rezoning Petition
44
people have signed this petition.
Add your name now!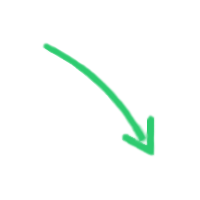 44

people

have signed.

Add your voice!
Maxine K.
signed just now
Adam B.
signed just now
TO: Putnam County Planning & Development Director, Zoning Board, Board of Commissioners
FROM: Concerned Residents of Collis Road Area (Putnam County Zone 3)
RE: Rezoning of 57.07acres of Collis Road and Doug Lane from AG-1 and R1 to RM-3 for the proposed development of Mallard Cove Townhomes
DATE: 12/19/19 via Hand Delivery and Mail
We, the undersigned Collis area residents or landowners respectfully but adamantly oppose the rezoning of 57.07acres of area land to RM-3 for a massive development. Our most important concerns are addressed below:
SAFETY: The 124-unit townhome development would nearly double the size of our community and bring at least 70% more traffic along sub-standard Collis Rd according to the developer's own traffic study. Voting to rezone puts us and future Collis area residents at risk, Wards Chapel drivers at risk, and Putnam County at risk.
Daily issues: The county's civil engineer and public works director characterized Collis Rd as a known problem area. As stated at that meeting, Collis is no more than a paved-over pasture road; it lacks shoulders; and its width is substandard, creating a serious traffic hazard. The large amount of added traffic will not only be a risk to Collis, but also dangerous to drivers on Wards Chapel at its intersection with Collis. The county engineer explained this intersection is risky because the turning radius/turn lanes out of Collis are insufficient. Our community is an active walking/biking area. Seventy percent more traffic would present a huge risk for these pedestrian-type users.
Entry/Exit Emergency Issues: Narrow Collis Road is the only road in and out of our community. An accident or other emergency along Collis Road would prevent emergency access to the Collis Community.
MULTI-FAMILY:The Enclave townhomes in our area have been under development in a superior lake view location for two years at a similar price point. They have sold only a handful of units with two more buildings planned. Area residents are concerned with market saturation for multi-family as well as development completion of such a massive community. Collis area has experienced the failure of multifamily property several times (and their eventual demolition).
ENVIRONMENTAL: Neighbors have environmental concerns regarding how such a huge development would impact the fragile lake cove and its wildlife. The county's engineer mentioned environmental concerns of such a large runoff and recommended a permanent holding pond on the site. Area residents feel additional issues need to be addressed and solutions created by a qualified environmental engineer.
FIT: All mixed used development in our area—Safe Harbor Marina, The Waterfront condominiums, and The Enclave townhomes—are safely and appropriately at the back of our community. This would set a precedent by locating RM3 at the front. RM3 development as proposed would discourage R1 development of neighboring property, which we prefer and believe is more suitable to the area. We also feel the private, one lane, unpaved road known as Doug Lane should remain a dead end.
For these important reasons and a myriad of others, we urge you to vote NO to rezoning as RM3.
(See attached pages for signatures.)