Συλλογικές Συμβάσεις Τώρα / Collective Labour Agreements Now
359
people have signed this petition.
Add your name now!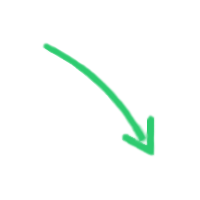 359

people

have signed.

Add your voice!
Maxine K.
signed just now
Adam B.
signed just now
H κοινωνική πρωτοβουλία που συγκροτούμε παλεύει για την ουσιαστική επαναφορά των συλλογικών συμβάσεων στην Ελλάδα. Το κείμενο που υπογράφουμε αποτελεί ένα κάλεσμα αλληλεγγύης σε όλους τους λαούς της Ευρώπης.
Στόχος μας να σταματήσουμε το πραξικόπημα των θεσμών που δεν επιτρέπουν την επαναφορά των συλλογικών διαπραγματεύσεων. Την ίδια στιγμή συμβάλουμε στους κοινούς μας αγώνες για ένα πανευρωπαϊκό κίνημα για την υπεράσπιση των δικαιωμάτων των εργαζομένων. Γνωρίζουμε πολύ καλά ότι τα εργασιακά δικαιώματα δεν πλήττονται μόνο στην Ελλάδα. Άρα μέσα από αυτή την πρωτοβουλία οργανώνουμε τον κοινό μας αγώνα ενάντια στις νεοφιλελεύθερες δυνάμεις.
Παλεύουμε από κοινού ενάντια στην απορρύθμιση των εργασιακών σχέσεων, παλεύουμε από κοινού για την δημοκρατία και την αξιοπρέπεια όλων των εργαζομένων της Ευρώπης. Η πρωτοβουλία είναι ανοιχτή σε κάθε πολίτη ή συλλογικότητα που θέλει να συμβάλει στον κοινό μας σκοπό.
The citizens' initiative that we form fights for the effective restoration of collective agreements in Greece. The text stands as a solidarity call to all the peoples of Europe.
Our aim is to stop the Institutions' coup that does not allow the restoration of collective bargaining. At the same time we contribute to our common struggle for a Europe-wide movement for the defense of labor rights. We know quite well that labor rights are not under attack only in Greece: through this initiative we organize our common struggle against the neoliberal forces.
We fight together against the deregulation of labor relations we fight together for democracy and the dignity of all European workers. The initiative is open to any citizen or joint action that wants to contribute to our common cause.