Stop Car Dealership Fraud!!!
33
people have signed this petition.
Add your name now!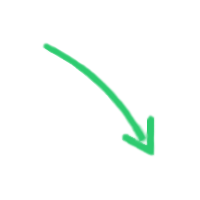 33

people

have signed.

Add your voice!
Maxine K.
signed just now
Adam B.
signed just now
March 2007, I met a individual, Freddie D Howad, at First Tennesee Bank on Poplar that identied himsself as a Consignment Car Broker. He indicated that he sold luxury cars on a consignment basis through various Memphis dealership including Bud Davis Cadillac. I expressed an interest in a convertible BMW 650 and gave him my business card to give me a call. March29, 2007 he advised that he had a BMW coming in at later time but wanted to me to consider a purchase of a 2006 Merceds Benz CLS 500. He advised that I would be working with Mr. McKinley Singleton JR at Bud Davis Cadillac. He further advised that whether I purchased this car or waited for the BMW 650, the financing of this vehicle would be handled by Bud Davis and I should be prepared to complete the credit application and all appropriate car buying documents. When I arrived, I spoke with Mr. Singleton, asked about the dealerships relationship with Mr. Freddie D Howard and was informed that Bud Davis had in fact a relationship with Mr. Howard and had sold a number of cars for him. I was immediately assured and proceeded with what I understood to be approval to buy a car up to $70,000. Having not seen or even test driven any car, I DID NOT presume this to be a final sale but instead a necessary process to have me qualified to purchase a vehicle (this one or another) per the arrangemnt between Bud Davis and Freddie Howard. After completing and signing all papers presented and being informed of my approval for a car loan up to $70,000, I took the Mercedes CLS for a test drive. After only 20 minutes, I returned the car uninterested in purchasing it. It was NOT the BMW I wanted and did not drive the way I expected a Mercedes to drive. Something seemed wrong with the car. I decided to wait on the BMW, returned the keys and advised Mr. Singleton and Mr. Howard to call me when the BMW arrived. April 20, 2007 I received an auto billing loan installment in the amount o $67,097 with a $1386.57 installment payment. I immediately contacted Bud Davis to determine what happened and see where the car was. I was notified, by the General Manager of Bud Davis, that Mr. Freddie Howard was NOT broker wih Bud Davis Cadillac and further advised that thecar was actually owned by Smith Imports and it was Smith Imports that I had officially arranged the sell of the car through Bud Davis. I contacted Andy Smith owner of Smith Imports but was informed that they did not have the car and that it was Bud Davis that had initiated the sell of this car via Bud Davis. Both dealerships were pointing the finger at the other, I was unable to locate the car or Mr. Howard and Mr. Singleton was not accepting my calls. On May 23rd, after paying 2 monthly installments on a car in which I had not intended purchase, I requested a meeting with Bud Davis owner, I contacted the FBI to report Mr. Howard and I contacted Memphis Police Department to report the car stolen. It was June 21, 2007 that my attorney of record was contacted by Mr. Howard asking to arrange delivery of the car. While being followed by a friend who was photographing the meet, I met Mr. Howard to recover the car when I was offered by Mr. Howard what he advised was $100,000 in cash contained in a backpack in order to "make this go away and cease contact with authorities). I declined, took possession of the car and was referred to attorney who was more competent in the areas of contract recission. Represented by Kevin Snider of Snider and Horner, multiple request were sent to Bud Davis asking for the rescission of this agreement and to permit me to return the vehicle. No other demands were made as my only concern was for undoing what had been done on false pretense and in a fraud related manner. After months of non cooperation, we filed in Nov 2007 formal complaint for damages and/or rescission of the car loan against Bud Davis, Freddie Howard and Chase Auto Finance. Sept 2008, a judgment was made against Mr Freddie Howard and an order to grant motion to compel against Bud Davis. After the passing of the Bud Davis' attorney, new representation mean that matter would continue for another year with no attempts by Bud Davis to set right this injustice. The original trial set for 10-11-2010 was moved to 11-21-11 with the wheels of justice moving very slowly. Since that time I have been contacted by another individual who was frauded by Mr. Howard involving Bud Davis in a similar fashion and recently found mention of another victim on the following site. http://www.topix.com/forum/city/memphis-tn/T58ANOUK7AQAMCQIT Mr. Freddie D Howard has a long record of civil judgments and criminal charges related to cars and continues to run scams on people across this city; representing himself as an investor, entertainment industry person, former NFL football player and even offering credit repair services. It is time to stop him and it is time to put an end to dealership personnel who will do anything to sell a car!