Cold Weather Recess Policy
44
people have signed this petition.
Add your name now!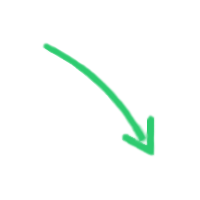 44

people

have signed.

Add your voice!
Maxine K.
signed just now
Adam B.
signed just now
2/15/2022
Dear Board of Directors for the School District of Ashland,
I am the mother of two children enrolled in the School District of Ashland and I am writing to you in regards to your current cold weather policy. Currently, the school district policy states, "When the real feel temperature is 0 degrees or lower, students will be kept inside." As a parent, I am asking you to amend this policy, and change the cold weather policy from 0 degrees, to -10 degrees "real-feel." In this letter, I will justify my reasoning.
According to HealthyChildren.org, "playing outside in temperatures or wind chills below -15° Fahrenheit should be avoided. At these temperatures, exposed skin begins to freeze within minutes." If it is stated that negative fifteen is a good threshold, then why are we keeping them in at a real-feel of negative one?
Let's get kids outside! For example, take a look at Canada's model. According to Global News, "in Alberta, students are kept inside at recess when the temperature or wind chill falls between -20 C and -23 C (this equates to -4, to -10 F). Winnipeg and parts of Ontario are more liberal, allowing students outside until -28 C." Canada is encouraging kids to embrace winter, not hide away inside.
For an example closer to home, Superior School District has a -10 degree policy. According to their 2021-22 Student/Parent Handbook, "The general guideline for moving recess indoors at the elementary level is -10 degree Fahrenheit (actual or real feel)." Since local schools are already showing that this temperature is safe, hopefully we can take steps to allow our kids more outdoor time in the winter.
Are you worried about our kids being too cold? Fear not. According to an article in the New York Times, kids are biologically designed to stay warm. "There's an anatomic reason that kids don't feel as cold as adults tend to," said Dr. Michael Symonds, professor at the University of Nottingham in England. He states, "It has to do with the amount of "brown fat" that babies and children have. Brown fat is "a specialized fat, whose primary role is to generate heat," Symonds said, who studies brown fat's role in energy balance. A gram of brown fat produces 300 times more heat than any other tissue in the body."
The science is obvious. Kids can handle the cold, especially for 15-20 minutes for some much needed movement and fresh air, and I'm sure as school administrators, educators and parents, you understand the mental health benefits of exercise and movement. Now, let's move on to the paramount message being sent to our kids. An article in Psychology Today states, "an experiment conducted in 2000 found that children are less active after school when they have had no P.E. or recess during the day than if they were offered these opportunities for play. Habits built during school hours are carried home."
Let me repeat that last statement. Habits built during school hours are carried home.
By keeping kids inside, we are modeling that when it's cold out, we hide inside and sit still. According to my son, a 5th grader, when they have indoor recess he is told to, "Sit down quietly or watch a movie." When I asked my 3rd grade daughter what she does for indoor recess, her response was, "Our teacher puts on a movie."
I worry about how this decision will affect kid's lifestyle choices at home. When it is too cold out, they are told to sit. Be quiet. Stare at a screen. How is this teaching healthy lifestyle choices? They are not offered gym time, yoga, or the physical movement they need. Obesity in children has tripled since the 1970's. Habits built during school hours are carried home. So, let's model healthy, active behavior to kids, especially in winter, and let them play outdoors for 15-20 minutes.
I understand that the adult playground assistants get cold. I was a playground assistant for two yeas at Ashland Elementary School. However, despite the cold temperatures, I always fought to get the kids outside. I knew that fresh air and exercise (and at this point, much needed mask breaks) was what was best for the kids and, ultimately, that's what we need to focus on.

I hope this letter has persuaded you to lower the cold weather policy from 0 degrees, to -10 degrees "real-feel." It's on the parents to make sure the kids dress appropriately. Donations can be made for kids who cannot afford proper snow pants, boots, hats and mittens. Let's teach our kids to embrace winter, not hide away inside and try to escape it.
Sincerely,

Katie Kacvinsky