Stephen Colbert for 2008 GWU Keynote Speaker
265
people have signed this petition.
Add your name now!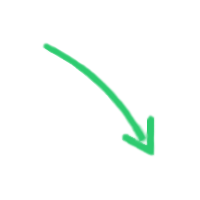 265

people

have signed.

Add your voice!
Maxine K.
signed just now
Adam B.
signed just now
Last year, GWU had its own President as its keynote speaker. Blah. Let\'s rebound from that in the best way possible - have a pundit give the keynote at the most politically active campus in the nation; but not just any pundit: the one who, in conjunction with his colleague Jon Stewart, gives us the news on a daily basis. Open your residence hall window on a warm night at 11:00pm and listen. You\'ll hear the Daily Show theme song playing from so many neighboring rooms, and you\'ll hear it pretty clearly. Do it again at 11:30 and you\'ll hear Colbert start. It\'s actually quite impressive. Colbert is a source of information, entertainment, and pure joy on campus. How many of you work for Congressmen that have been on his show Colbert was on campus Friday, October 19, and the show was sold out. Tickets were on sale on Facebook and Craigslist for over $150. Obviously he\'s extremely popular with the student body, and he would be a great way to end the year and your college career. Sign this petition to tell the administration to bring Stephen Colbert to commencement! Maybe he\'ll even make a skit about it - he did it when he visited Harvard. And hey, why would he not want to do it now that he\'s running for President Plus, he\'s in DC all the time anyway. It can\'t be that much of a hassle for him! Send this to your friends! And no double, triple, quadruple signing! P.S. Does anybody know anybody that works at the Colbert Report that may have personal access to Stephen himself Any suggestion is worth a shot. Oh, and if it asks you to donate, just click no - you\'re not obligated to pay anything to sign.
Sponsor
No official sponsor. Just a group of students that want a good speaker for commencement.
Links
Facebook Group: http://gwu.facebook.com/group.phpgid=11061515330 Colbert Nation: www.colbertnation.com Knox College Keynote Video: http://www.youtube.com/watchv=lfWccASi6PM