Petition-Coin master GAME changes | עצומה קוין מאסטר
351
people have signed this petition.
Add your name now!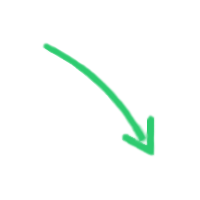 351

people

have signed.

Add your voice!
Maxine K.
signed just now
Adam B.
signed just now
Hi Coin master - Hi players

In the last few month this game become all about moon active to make money, and not fun game like beafor.
Alwase same events one after another,
We got seek of it!

Alwase golden cards event with low cards that 90% of players alredy got, or to high cards that 15% of players got. Event that not effective to 80% of the worldwide players.

the raid master event then attack master, then the most idiotice cards for chest event (that never gives nothing and you do it for 10 ours, it take 3 min to compleat it).

then the jackpot to spend our spins so we can buy more with money.

the idiotic BALLON event that gives nothing to no one.
Its not fun to play this game any more.

We demmending you to make some changes for the benefit of the players not only for your own pocket!
We will arrange 10.000 signatures for you to take this seriously and we want moon active to CHANGE some importent things that we thing will help to make this game more fair & fun.
1) We demmend to put in the dayly wheel some spins options not only coins. (500, 250, 100)
2)change the max spins allowd to 100 not 50.

And plz DONT mank the chests more expensive!
3)give some good and wanted GOLDEN cards trade, not only low cards or very high cards. Its ok ones in a wile but not sheety cards all time.

We know you can see all players cards & sets and your decision is made according to that!
4) we demmend to open the "block" from get spins for ppl who join the game to all players, you are not allowed to block ppl who buy spins with money its in the game terms! You are simply bracking the law!

And the new change you have made that "only one player will get 40 spins for each person who join" is not fair and we cant trake such a thing. We cant know who invited this person first!
5) New 5000 spins sets and not just 1200 or 1000 spins!

6) new Events that gives more productive cards & spins to players!
You must understand, Its not fun anymore to play this game.

If some changes wont be made, we will arrange huge lawsuit against the moon active official offices in tel-aviv to pay players there money back!

And all players will give negetive review in google play, world wide!
Hope you will take this petition seriously.

From all the CM players.
And the managers of the " official CM israel" group.
Tx.
Oren edry. (You can conntact me in FB)
Igal derzavich
Eti asis ben