COBB COUNTY SCHOOLS CHANGE DRESS CODE!
26
people have signed this petition.
Add your name now!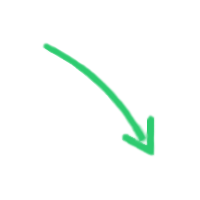 26

people

have signed.

Add your voice!
Maxine K.
signed just now
Adam B.
signed just now
Let me first just start off with that I have been dress coded many times for wearing leggings even though my shirts goes passed my knees. That's longer then most girls wear there dresses with nothing under them. I knew the dress code was awful but it wasn't till really this year I wanted to say something so this is me breaking down the bad parts of the dress code right before your very eyes. Let's talk about leggings Cobb County states "Leggings are not pants" well if people can wear them without skin showing then then are indeed pants. Just like yoga PANTS are pants (its in the name.). Next topic: Shoulders apparently those distract guys from learning.We learn something new everyday, Well not if your a girl with a shoulder sticking out nope your getting sent up to the office where you'll get talked to by an adult which will send you to ISS leaving you uneducated and more likely to fail all because your shoulder made a guy apparently unforced. Did you know humans had legs, wow shocker! So why must legs be so hidden from the world. This goes for all guys and girls, In PE we can wear athletic shorts so why cant we wear them all the time. Our school gets hot and we aren't the most comfortable in blue jeans or uncomfortable shorts all the time whats wrong with just wearing PE type shorts obviously it isn't that much of an issue. Undergarments if your a girl hopefully your wearing a bra and if you are more or less likely bra strap may show and if does show be ready to go to the front office for some talking too. Headgear for the most part makes sense to me but no bandannas makes me angry. Bandannas don't make the choice if i'm bad I let myself make that rule. And finally the Offence Chart is dumb and uncalled for here's how it goes: " 1st Offense: Warning and student is allowed to return to class if the violation can be immediately corrected. If not, student is placed in In-School Suspension (ISS) for the remainder of the day" which is just competently disrupting our learning environment. "2nd Offense: 1 day ISS and student is allowed to return to class if the violation can be immediately
corrected. If not, student is placed in ISS for the remainder of the day." so basically two full days really of disruption to my own education an learning environment. "3rd Offense: 3 days of ISS." so basically a full blown three day disruption to our learning environment. Next up I want share some stories with you from real people in Cobb County Schools starting with a friend of mine.( no names will be shown and I will not say who said what to anyone)
"Well i was wearing a pair of jeans ones that a hole a little too high and it was like a inch of my thigh and Mrs. ****** made me sit in ISS for class periods"
"so i wore jeans with holes in them at least three times before and so all i knew is that they were fine to wear. So then it was 5th block which is after lunch and you cant dress code someone after lunch. so basically the teacher tried to dress code and couldn't"
" I was wearing jeans that were ripped over the knee"
"It was the last day of school and for leggings"
"my friend was told she was wearing a crop top and she wasn't but still got ISS for it all day"
"why can't we wear spaghetti tank tops?'
"ripped jeans just barely above my knee and i got sent to the office for the "talk" my mm had to bring me new jeans to school"
"we are almost i high school like we are covered enough tf"
"guys get yelled at 2 girls also has way more options"
"Guys basically have no guide lines on close except for simple things like girls need to be more open". Plus skinny jeans are just as tight as leggings so why tf cant we wear leggings what the big deal"
"dress code is dumb"
dress coded for my shoulders because they were a distraction to the guys"
"okay so we can wear skin tight jeans but we can't wear leggings. Also we can have holes in our pants but god fore-bide you show any bit of that thigh. bra straps are fine fine people like girls need something.shorts in PE way not all the time"
"dress code needs to be changed NO SHOULDERS. NO THIGH,NO COLLAR BONE , IF A GIRL SHOWS OFF ANYTHING ITS ISS BUT BOYS ARE FINE JUST SHOWS THAT GUYS EDUCATION IS MORE IMPORTANT THEN GIRLS"
'bralettes are fine, leggings are fine,shoulders are not distracting"
"leggings are fine and this needs to be changed and quickly"
" I get dress coded everyday for showing undergarment like grow up your in middle school not 2nd grade"
"boys should be taught to be polite not girls to be shamed of there body"
"" SHOULDERS ARE FINE"
"ITS A F***ING BRA STRAP PEOPLE"
' LEGGINGS SHOULD BE ALLOWED AND BRALETTES WONT KILL A GUY"
" DOES THE SCHOOL WANT TO BUY MY CLOTHES"
" dress coded for my bra strap"
"skinny jeans , they were too tight apparently"
"barley a rip in above my knee"
"shoulders are u turned on I know i'm not"
"leggings when can i wear those again"
"MY DAMN BRA STRAP"
These and many more are leading me up to the question when is the school board going to just say that they were wrong and that we ha students and parents are right. Can we please stop having to worry about getting dress coded and start paying attention to our education. So to the school board of Cobb County fix the way you run things get your head in the right place at the right time. It's 2018, time to change the a game. ( for more information or anything please direct message me on my Instagram @ cobbcountydresscobb )