Coalition Appellations Recommendations
79
people have signed this petition.
Add your name now!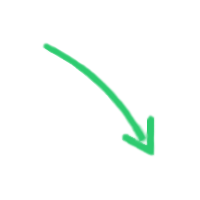 79

people

have signed.

Add your voice!
Maxine K.
signed just now
Adam B.
signed just now
California Cannabis Geographical Indication System
California Senate Bill 94 passed into law on June 27th 2017, amending SEC. 53. Section 26063 of the California Business and Professions Code to read:
No later than January 1, 2018, the California Department of Food and Agriculture shall establish standards by which a licensed cultivator may designate a county of origin for cannabis. To be eligible for the designation, 100 percent of the cannabis shall be produced within the designated county, as defined by finite political boundaries.
Cannabis shall not be advertised, marketed, labeled, or sold as grown in a California county when the cannabis was not grown in that county. The name of a California county, including any similar name that is likely to mislead consumers as to the origin of the product, shall not be used in the advertising, labeling, marketing, or packaging of cannabis products unless the cannabis contained in the product was grown in that county.
No later than January 1, 2021, the Department of Food and Agriculture shall establish a process by which licensed cultivators may establish appellations of standards, practices, and varietals applicable to cannabis grown in a certain geographical area in California, not otherwise specified in subdivision (a).

The Mendocino Appellations Project supports the development of a geographical indication system for California cannabis that protects the ecology, economic strength, and agricultural heritage of our cannabis farming communities. Our goals:

Protect small, craft, legacy cannabis producers through product and market differentiation:
Legacy producing regions like Mendocino County have economically relied upon small craft cannabis production for decades. These producers face numerous challenges in transitioning into regulation. Foremost among these challenges is their capacity to produce and compete at scale within the emerging cannabis commodities market.
Commodities are understood to be a fungible good. Fungibility is the property of a commodity whose individual units are essentially interchangeable. Non-fungible goods are often unique (persons, artwork, land, events,) limited in time or location or source or accessibility. In times of high inequality, the prices of non-fungible goods will rise steeply, as a smaller group of wealthier buyers compete for them. Examples are old master artworks or luxury housing.
Product differentiation is key to the development of a thriving craft cannabis market that supports small scale craft cannabis producers. Product differentiation is the marketing process of distinguishing between products in order to make a specific product more desirable to a particular consumer market. By contrasting a product's unique qualities with other competing products, the affiliated supply chain gains a competitive advantage. Geographical indication systems have been proven worldwide over centuries to be the foremost tool for establishing product and market differentiation.
Incentivize environmentally sound farming and land management practices:

Prioritizing the research and implementation of appellation of origin for rural legacy producing regions supports the transition of a greater number of legacy operators into regulation and affected regions benefit from associated environmental remediation and compliant land use practices. Qualifiers and production standards of AO ensure that the environmental impacts of associated farming are beneficial to the region and it's community.
Support regional economic strength:

AO effects regional acclaim which strengthens real estate value and localized development. AO invites agri-tourism, providing opportunities for direct consumer engagement, marketing and sales while simultaneously supporting other local sectors such as lodging and dining. Replicable and unique product quality, yield limits and varietal controls empower producers to be "price makers" rather than "price takers".
Drive innovation and preserve the history of California Canna-culture:

AO incentivizes innovation and refinement of craft, and secures the legacy of cannabis agricultural regions for future generations through evidentiary documentation and regulation of regional practices and cultivars. Research to establish appellation of origin provides the opportunity for interdisciplinary pursuits, which can contextualize and expedite scientific discovery.
Coalition Recommendations for CalCannabis Appellation Program
In order to ensure the integrity and efficacy of regional appellation designations, baseline qualifiers and programmatic frameworks for the statewide program must first be established. After extensive discourse amongst MAP's strategic partners throughout 2017 we have reached consensus that the purpose of establishing appellation of origin designations for cannabis is to protect and promote our cannabis farming traditions and producer regions, while driving environmentally regenerative practices in agriculture.

In order to achieve these goals, MAP's coalition of stakeholders recommend the following frameworks for CalCannabis' statewide appellations program:

1. Develop a tiered and phased California cannabis geographic indications program that can be broadly applied: Geographic indication systems are an effective tool due to the spectrum of qualifying products and standards included within the tiers of GI designations.
"Indication of Source, Geographical Indication and Appellation of Origin are three distinct designations that correspond to a variable link, in intensity and effects, between the product and the place of origin. The link is weak for a product identified by an indication of source, stronger for geographical indications and substantially more important for an appellation of origin."
- Jauques Audier, WIPO Symposium on the Protection of Geographical Indications in the Worldwide Context, Hungary 1997
On one end of the spectrum Indication of Source is the most basic, inclusive and broadly applicable designation, carrying a minimum qualifying standard that the designated product be produced in the geographic region indicated. The County of Origin program outlined in SB94 is well positioned to provide broadly inclusive Indication of Source designations for cannabis producing regions according to the political boundaries of county and is more immediately able to be implemented.

Appellation of Origin falls on the other end of the spectrum. The strength of AO is fundamentally due to associated qualitative standards and the exclusivity of the designation. Appellation regions are not defined by political geographic boundaries, but rather by the environmental and cultural determinants that make the region and it's products geographically unique. The inclusion of "standards, practices and varietals" in the language of SB94 is significant because it marks the first step in developing researched appellation of origin designations for California cannabis, inclusive of standards and controls related to regional cultivars and production practices. These standards are in alignment with international appellation of origin standards outlined in the United Nations Lisbon Agreement, a treaty granting mutual recognition of legal appellation of origin designations to signers, which presently includes 28 countries.
Working in tandem, the CalCannabis County of Origin and Appellation of Origin programs represent a comprehensive Geographic Indications System for California cannabis, offering the full spectrum of benefits inherent within a tiered GI system.
2. Cannabis Cultivar Library: The biodiversity of existing cannabis cultivars is quickly diminishing due to the challenges facing legacy producers. Unique regional cultivars are being lost, as are the breeding histories and origin stories of these legacy cultivars. Recommend the development of a statewide cannabis cultivar library, or regionally networked libraries, to help establish cannabis naming conventions and support appellation exclusive legal varietal petitions. Archive plant specimens, common names of cultivars, breeding practices and lineage, and supporting analytic evidence linking to genotype (nature) and phenotype (nurture) profiles.
3. Protected Terms: Define and codify a list of Protected Terms to be broadly applied across all license types, for use in standards development and labeling requirements. This would include terms and phrases that are of particular relevance to appellation region practices and standards. Examples include:
⁃ Family Farmed
⁃ Hand Crafted
⁃ Cold Cured
⁃ Living Soil
⁃ Small Batch
⁃ Dry Farmed
⁃ Rain Grown
4. Statewide Appellation Qualifications: Recommend qualifying Appellation of Origin crop(s) flower in full sun and be planted in the ground, exclusively.
5. Regional Appellation Standards. Origin is at the heart of appellation systems, because it is the place which shapes the unique characteristics and authentic value of the product. Region specific standards of each appellation protect the unique environment, agricultural practices and cultivars that collectively produce an exclusive and exceptional regional product. Regional research, local stakeholder input, and local authority to develop regional AO districts and standards is essential.

Mendocino Appellations Project
MAP is a non-profit education, research and advocacy organization working to develop legal appellation of origin designations for cannabis in California. We are collaborating with strategic partners to conduct the necessary research, develop local and statewide policies that support cannabis appellations, and to preserve and promote our region's rich canna-cultural heritage.

Strategic Partners

California Growers Association
International Cannabis Farmers Association
Canndor the People's Herbarium
420 Archive
Mendocino County Growers Alliance
Mendocino County Industry Association
Organizations Supporting these Recommendations
California Growers Association
International Cannabis Farmers Association
Canndor the People's Herbarium
Humboldt County Growers Alliance
Mendocino County Growers Alliance
Mendocino County Industry Association
Round Valley Growers Association
Mendocino Generations
California Distribution Association
Sierra County Growers Association
Oakland Cannabis Business Council
Nevada County Cannabis Alliance
Green Trade Santa Cruz
Businesses Supporting these Recommendations
Phylos Bioscience
Global Agricultural Genomics Lab
Emerald Grown - California
Flow Kana - California
The Emerald Cup - California
Chong's Choice Farmers Market - California
Emerald Exchange - California
Oakland Extracts - Bay Area
Biologic Crop Solutions - Sonoma
CannaCraft - Sonoma
Thrive Society - Nevada County
House of Harlequin - Nevada County
Sanctuary Farms - Bay Area, Nevada County, Mendocino
Dragonfly Wellness - Mendocino
Swami Select - Mendocino
Harvest Logic - Mendocino
Nurturing Seed Farm - Mendocino
Pattern Regeneration - Mendocino
Elemental Botanicals - Mendocino
Heartrock Mountain Farm - Mendocino
Shelby Ridge - Mendocino
Flower Power - Mendocino
Wildercraft Sungrown - Mendocino
Perrin Family Farms - Mendocino
Lady Sativa Farms - Humboldt
Alpenglow Farms - Humboldt
Humboldt High Five - Humboldt
King View Farms - Humboldt
Sunboldt Grown - Humboldt
HendRx Farms Humboldt
Honeydew Valley Farms - Humboldt
Paradigm Cannabis Group - Humboldt
High Water Farm - Humboldt
Solful Farms - Humboldt
Deep Roots Farm - Palo Verde, Humboldt
Green Grove Family Farm - Humbold
Honeydew Creek Farms - Humboldt
Safier Family Farm - Humboldt
Mad River Medicinals - Humboldt
Palo Verde Medicinals - Humboldt
Mattole Valley Organics - Humboldt
Haiikuu Designs - Humboldt
Individuals Supporting these Recommendations
Nataylene Delapp - Humboldt
Holly Carter - Humboldt
Sheldon Norberg - Humboldt
info@mendomap.org