A Tribute for Hall of Fame Coach Roy Garcia
331
people have signed this petition.
Add your name now!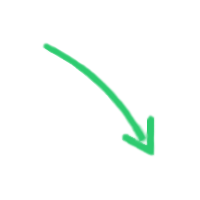 331

people

have signed.

Add your voice!
Maxine K.
signed just now
Adam B.
signed just now
My name is Marco Soto and I graduated from Mission High School in 1990 and I was lucky enough to be able to play for Coach Garcia for 4 years. The reason for this petition is to create the support needed to have a life size statue erected in his honor right smack in front of the V.F. Neuhaus gym he helped build with winning season after winning season. Here is just a bit of who Coach is on paper but no where near what he is in the hearts of hundreds of us who he impacted forever.
Roy Garcia rose from the migrant labor fields of Los Fresnos to become an elite three-sport athlete, earning All-American hoops honors in 1961 and also quarterbacking the Falcon football team. He then embarked on a coaching and athletic director career that is legendary; Garcia spent 28 years as the leader of the Mission Eagles, then got win No. 600 in 2007, coaching San Benito against his alma mater, Los Fresnos. Garcia, a battler who gives no quarter and asks none, has a hard-charging style that has always endeared him to loyal players. He has won a dozen district titles in his career and in 2008, led San Benito to its first playoffs trip in 46 years before taking over new school P-SJ-A Southwest in 2010, with 660 wins and counting. He has also been a coach of a European Olympic team and is now coaching PSJA Southwest's boys team, Garcia's overall record is 712-516, a 58.0 winning percentage.
Roy Garcia has impacted many of his player's lives and many people in the community in very emotional ways. Including myself, who played basketball for him at Mission Eagles for 4 years.
Coach Garcia has altered my life for the better and because of his influence and his guidance I am here today and not in jail. He provided me with tough love despite my attitude and he never quit on me. Because he knew I was fighting on two fronts . One a dysfunctional abuse filled home with an alcoholic father who was physically, mentally and emotionally abusive. And the other was the fight to become one of his point guards and rthe ability to help deliver him another title.
He never had to make it so obvious but in his way he asked enough to let me know that he cared and i was not alone. Coach somehow just knew when I was struggling inside and how much pain i had although i swear i felt I had not left the slightest clue.
My homelife i never made public and most whom graduated with me did not have a clue and that's exactly how I wanted it. Until one game my senior year my dad showed up drunk to a pivotal game falling all over the place and making a fool of both of us did some of my peers connect the dots. Even then Coach called for time and used the entire time out reassuring me that i could overcome my fathers display to be able to command my troops to a victory. That is a lot to ask of a 16 year old kid in a do or die type game , but Coach willed me through it. As long I had basketball in my heart from that point forward I knew my home life couldn't break me.
Coach has received many accolades and on paper type recognition over the years. But it just isn't enough as far as I am and most of his ex players are concerned. Coach Garcia is a Texas High School Basketball Coaching Hall of Famer and a Rio Grande Valley Basketball Icon. And asa such it is only fitting that we erect his life size liking of him at Mission High School V.F. Neuhause Gym.
Everyone knows he deserves it and still nobody took the necessary steps to get the ball rolling towards this to become a reality. Well this is that initial push so please sign and share this this petition. It is not only to recognize Coach Roy Garcia for all he did for Mission Basketball but mostly to express our love and respect for all of the things that he accomplished no one knows about but his players. Help us give him only what he rightfully deserves and that is for a liking of him forever grace the entrance of the Mission High School Fighting Eagles Neuhaus Gym.
Thank you for reading remember sign and share.
Coach Roy Garcia's Ex Basketball players