Club Med Fantasy Flight
24
people have signed this petition.
Add your name now!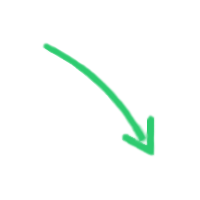 24

people

have signed.

Add your voice!
Maxine K.
signed just now
Adam B.
signed just now
History:
Ever since the Medford base has opened, I've been asked, "When do you think Medford will close?"
And my reply has always been the same, "If we lose an overnight aircraft or the day the jet starts overnighting in Medford; Horizon can't justify a base with only two aircraft or a mix of aircraft fleets."
Well gang, on Friday the 20th, I saw a Horizon E-175 loaded up and ready to fly our passengers to Seattle. We've already lost one overnight aircraft almost a year ago. If my prediction is to come true (please remember, this is only my guess, not rumor nor fact) it won't be long before Club Med will become yet another beautiful chapter in Horizon Air's history. And what a strong history we have!
The culture of Club Med came alive from the gatherings at "The Farm". Our flight crew and ground crew built a solid bond each summer when we rafted down the Rogue River. Martini parties at CarolLee's continued to keep the spirit of Medford alive. And every new employee who came to Club Med, whether it was for a couple of months or if they decided to make Medford their new home, was welcomed with open arms.
In my 18 years here at Horizon Air, these past six have been the most memorable. You are some of the hardest working employees I've had the pleasure to call my TEAM. There's a love that permeates through us that strengthened our resolve to persevere and break through the challenges we've faced these past few years. We have a bond that has made Club Med not just a group of coworkers, but a tight nit family!
I thought, "If the Medford base was to close, wouldn't it be awesome to have one last Hurrah with our family?" I mean, we haven't had the opportunity to enjoy a rafting trip in a couple of years, so why not up the ante?
Let's plan a Fantasy Flight for Club Med.
I need your help. I need your help to plan it out. I need your help to sign this petition.
Wait? Petition? What petition are you talking about?
Oh, I'm talking about bringing this idea all the way to the top. I know, I know. It's a far-fetched idea, but how many plane swaps have I been able to prevent over the years? Weren't Drew and Torie successful to convince Glen Johnson to have the Oregon Duck plane as a backdrop at their wedding? You never know if you don't ask.
Even if this trip doesn't become a reality, it will make for one really great story. I need your help to pitch in and add all your thoughts about what our trip would look like.
It would be...like it happened after all.
Here's What I'm Thinking:
We must first fly the Mighty Q to pick up some of our original Medford family members.
Boise – to pick up Brandan and Sheila
Spokane – to pick up Nick
Bellingham – to pick up Jesse and Maddie
Seattle – to pick up TJ and Stephanie
Portland – to pick up Forrest and Gabriel
Redmond – to pick up Kye and Jessie
Oakland – to pick up Jen Shields
And where's Chad and Ryan located? Gotta find the original "Farm Boys"
Anyone else I forgot?
I will bring a generator to power my DJ equipment for the flight. Yes, I will also bring lights. We will have an air born dance party!! (something I've always wanted to do)
I was thinking Santa Rosa and wine tasting, but after Judi recommended Costa Rica, why not go to Cabo? Beaches, all-inclusive resorts, Giggling Marlin, Cabo Wabo, and El Squid Roe. A perfect get away for our hard-working Medford family!!
We may need two (or three) airplanes. But that's ok. The more the merrier.
We do need two (or six) pilots who are willing to abide by FAA regulations and would fly us to Cabo. Yeah, we may have to draw straws with that one. I, DJ El Capitan, will be unable to fly; I'll be spinning tunes and acting as Emcee. Hmmm? Who will act as DJ and Emcee for the other planes?
The Next Step:
We need to fill out the following on our Facebook Group:
What would you bring?
What would our trip look like?
Any song requests for your DJ?
Anything else you can come up with for our fantasy flight?
We'll collect signatures and information up until Monday, August 13th. On Tuesday, August 14th, I'll take our petition and email Gary Beck and we can see what happens.
A Personal Thank You:
I want to thank each and every one of my Club Med family members for the love and friendship you have given me over my time in Medford. A few of those six years were the hardest of my life. You were my rock that kept me grounded when it felt like my very existence was blowing away. I'm passionate about the career I've chosen, however, my time away from my family has never been easy for me. Your support to make Club Med a "home away from home" will forever reside in my heart. As I move on to the next chapter of my life, to fly the E-175 out of Seattle and hopefully have a schedule that will allow me more time with my girls through the teenage years, I'm excited and saddened all at once. I'm going to miss all of you. I'm forever grateful for the warmth and support each and every one of you have given me. This last third of my Horizon Career has been, by far, the most noteworthy.
Thank you so much for the wonderful memories!
And maybe, just maybe, with this petition, we can make one final BIG celebration. Who knows...
Love you all!
PS: It looks like I will be getting a class date at Alaska. Still haven't heard the "official" news directly, but the numbers that came out today for the Pilot Pathways program looks like I may have a class date in October.