Immediate Closure of Smithfield Horse Fair
58
people have signed this petition.
Add your name now!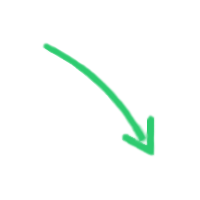 58

people

have signed.

Add your voice!
Maxine K.
signed just now
Adam B.
signed just now
Cruel,unlicensed and unregualted, This so called ''Horse loving and tradition fair'' Must go and must go now.
Smithfield HORSE market in Dublin 7 is held on the first Sunday of every month. It has been held every month for almost 280 years. Last Sunday the scene there was akin to a scene from Mad Max the movie.

A tiny foal was abandoned in a sad neglected condition, two punch ups broke out with crowds charging dangerously to get a closer look. Two men were shot and another slahsed with a slash hook..


Horse legislation which says every horse should have a %u2018horse passport%u2019 is understandably ignored by Gardai present at Smithfield. They are simply overwhelmed by the mob present, an army would be needed, not a half dozen guards. This Horse control bill legislation is in no way enforced or checked and %u2018wannabee cowboy%u2019 kids ride small ponies, kicking them hitting them and pulling them around for their fun. The whole area is reduced to utter madness, besides the self proclaimed %u2018cowboys there%u2019 no one wants the filth left after the day which costs the councils thousands of euros to clean up .One horse was bleeding from the nose, obviously in need of Veterinary attention. He didn%u2019t get it. I couldn%u2019t help but think of the horse that sold last year for 8 euros to a young child. The glut of Irish horses now due to the current recession results in thousands of these over-bred neglected animals being abandoned throughout the country. The horses are at the mercy of these people who treat them as inanimate objects and who discard them when the mood takes them. From our perspective these animals are treated like slaves were treated, they deserve freedom from terror and suffering and are entitled to live free of use,pain and hunger with their offspring. Humans need to share this planet with other species%u2026The humans cruelty knows no bounds.


The readily available supply of horses from Smithfield has resulted in cruelty that has been well documented. It happens mainly in the suburbs. Ireland is no place for animals when the bigger picture is investigated. Horses have been set on fire, had their throats slashed, been ridden to death and been found dead with horrific wounds or just plain starvation. A feud resulted in some horses legs being sawn off in Waterford two years ago. These poor innocent animals were found lying in a field with their legs attached by skin.



Smithfield fair is comparable to the Appleby Fair in Cumbria in the Uk. This Fair made headlines in 2007 when one of the horses was drowned in the River Eden %u2013 many of the riders seem to regard it as a macho challenge to completely submerge their horse under water. The river, whilst shallow at one side, has a steep ledge about half way across and horses easily lose their footing. All I can say is thankfully there is no river at Smithfield.

There is never ever any food or water at the fair for the Horses to consume and Horses here go for as little as €8 abd sometimes even there swapped for Mobile Phones and CD'S, To be it this way a Horses life is Cheap!!

For years and years the DSPCA Have tried to get this market closed down or relocated but still here we are in 2011 and this abuse hurdles on in brad daylight May I add.

Come on people wakse up its 2011 and this abuse cant go on anymore, Sign this and share it please. Thanking you in advance. Joseph.
Sponsor
Irelands Equine Crisis http://www.irelandsequinecrisis.webs.com
Links