Close the Vancouver Zoo
56
people have signed this petition.
Add your name now!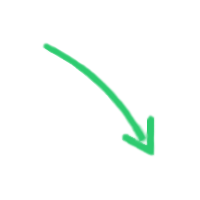 56

people

have signed.

Add your voice!
Maxine K.
signed just now
Adam B.
signed just now
Please sign this petition to help close the Greater Vancouver Zoo.
The BC Society for the Prevention of Cruelty to Animals is reviewing the sudden death of a giraffe at the Greater Vancouver Zoo – the third premature death of a giraffe at the facility in a year. The BC SPCA is the only animal welfare organization in the province that can recommend charges to Crown counsel and enforce laws relating to animal cruelty. The Vancouver Humane Society submitted an official complaint to the BC SPCA regarding the death on Monday as well
On November 4, 2012 12-year-old giraffe named 'Jafari' was found dead inside his 'heated' barn. He had no
apparent previous health conditions.
In November 2011 Jafari's mate Eleah and son three-year-old Amryn were found dead inside their barns.
There is one surviving giraffe left. His name is 'Pompy' and he is 5 years old.
Also in 2011 t

he Zoo was forced to put down an 18-year-old African lion after an inoperable tumour was found in his chest.
On April 20, 2009, it was reported that four

zebras

had died in early March, shortly after two

African Buffalo

were introduced to their enclosure. The zoo did not make the incident public at the time. A spokesperson for the Vancouver Humane Society stated that the zebras were between five and 15 years old, and probably died from

exertional myopathy

, a muscle disease causing damage to muscle tissues which is caused by physiological changes (often extreme exertion, struggle, or stress). The spokesperson also stated that African Buffalo are extremely dangerous and although the two species co-exist in the wild, they should not have been placed together in an enclosed space.
In May, 2008, someone broke into the zoo when it was closed, entered the

Spider Monkey

enclosure, killed Jocko (the male monkey) and kidnapped Mia (the female monkey). The case is still unsolved and there is currently a $3,000 reward for Mia's safe return.

  

Autopsy reports indicated Jocko died from a skull fracture. They had lived together for 15 years.
In June, 2008, the zoo made headlines when Skye, a female

Golden Eagle

, was killed by a lioness after landing in the lion enclosure, following a run-in with a group of crows
Two months after that incident, a four-year-old boy was landed on by a

Harris's Hawk

when he volunteered in the Radical Raptors Birds of Prey show. According to the zoo's spokesperson, the hawk mistook the boy's head for a perch. However, questions have been raised as to what motivated the bird to leap off the lure and fly towards the boy. After the incident, the zoo removed Harris's Hawks from the bird show and put a stop to audience participation.
On May 31, 2006, the

Crown Counsel

of British Columbia laid formal charges against the Greater Vancouver Zoo, in accordance with the Prevention of Cruelty to Animals Act, for failing to provide adequate facilities for a baby hippo acquired in October 2004.

 

"Hazina"
the baby hippo that found fame after appearing in a Telus Christmas advertising campaign, spent 21 months
living indoors secluded from the public
in a concrete pen
and spent her days in an 8 foot by 8 foot pool. This was the first case of a major Canadian zoo being charged with cruelty to animals. However, in January 2007, the case was stayed, as crown counsel believed, with the opening of a new habitat for hippos, that it was no longer in the public interest. This was not seen as vindication for the Greater Vancouver Zoo nor a statement that charges were unjustified. The zoo eventually lost its

Canadian Association of Zoos and Aquariums

accreditation over this incident for two years.
In 1997, two reports by

Zoocheck Canada

and UK veterinarian Samantha Lindley called on the Greater Vancouver Zoo to improve conditions for the animals it holds, such as

rhinoceros

and big cats. By 2003, few improvements had been made. Recommendations were made to the zoo, including
gradually moving away from its current function of a zoo and becoming a sanctuary for native species; however, the zoo refused as they wanted to carry on displaying exotic species.
This petition is not affiliated with BCSPCA or the Humane Society. It is a petition for animal lovers to have their say. Vancouver's lack of sunlight, increasingly cold and damp winters is not an acceptable climate for exotic animals accustomed to living in a desert environment.

 

Clearly this is evident in the amount of (preventable )animal neglect cases and deaths.

 
Links