Close Down JUST PUPS in East Hanover NJ
3248
signers.
Add your name now!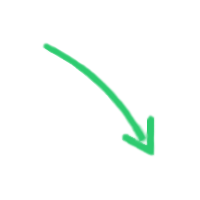 3248

signers.

Almost there!

Add your voice!
Maxine K.
signed just now
Adam B.
signed just now
Pet shop owner facing 267 animal cruelty counts loses license in New Brunswick but still has store open in East Hanover NJ.
The owner of Just Pups is Vincent LoSacco.
LoSacco allegedly allowed healthy animals to be exposed to giardia, distemper, upper respiratory infections and other infectious diseases, according to the New Jersey Society for the Prevention of Cruelty to Animals in a previous report.
Officials previously said that several dogs had died after being purchased from Just Pups and that they discovered three dead dogs in a freezer at the store.
Police on Monday found 50 dogs being kept in crates in a cold van, authorities said.
Paramus Police Officers Daniel Derienzo and Matthew Lombardo found the 2002 Freightliner Sprinter parked in the rear lot of Just Pups on Route 17 while on regular patrol, Chief Kenneth Ehrenberg said in a media release.
They heard crying and whining from inside and smelled urine and feces, Ehrenberg said. Derienzo and Lombardo looked inside and saw several small dogs.
The officers entered the van through an unlocked sliding door and found several small crates, each with two to four puppies and small dogs inside, Ehrenberg said. There were 50 dogs in all.
The temperature in the van was 38 degrees, while the outside temperature was 35 degrees. A space heater hooked up to a propane tank had done little to warm the van and there was no proper ventilation, Ehrenberg said.
The crates were too small for some of the dogs too stand up, Ehrenberg said. They contained no food and water, and some of the dogs were covered in feces.
The van was registered to the owner of Just Pups. Vincent LoSacco also owns Just Pups locations in Emerson, East Hanover and East Brunswick. The township council in East Brunswick voted last week to revoke the license of the Just Pups location there after LoSacco was charged with 267 counts of animal cruelty.
The Bergen County Prosecutor's Office Animal Cruelty Task Force, Paramus Police and Paramus Health Department are investigating. The Paramus store has been closed in light of the inquiry.
Please help us revoke the license of Just Pups in East Hanover, NJ. Vincent LoSacco is clearly using a store front to make money from the sale of puppies from puppy mills. There are an estimated 15,000 puppy mills in the U.S. alone. In these mass-production factories, dogs are forced to produce litter after litter of puppies, supplying nearly 100 percent of the dogs sold in pet stores.Hundreds, sometimes thousands of dogs per facility live in overcrowded and unsanitary cages without sufficient food, water, grooming, socialization, or veterinary care and therefore they frequently suffer a multitude of social, emotional, and physical conditions, including genetic disorders and deformities.
*****American puppy mills produce millions of puppies every year while millions of dogs that are put to death in shelters every year. When the breeding dogs' bodies can no longer maintain a high level of productivity, they are destroyed. Puppy millers are no longer profiting from these animals, so they dispose of them in the cheapest way possible. They do it themselves, often on their property, by starving, drowning, shooting, beating, or burying the dogs alive.

Many dogs at JUST PUPS are sold with the deadly diseases called giardia and kennel cough. Many dogs have also been sold with parasites growing inside of them. Many ill dogs are being sold at JUST PUPS and pending lawsuits are in the works. This in not a place to buy a pet. When you buy a dog here, you are paying an animal abuser to produce more dogs.
STOP ANIMAL ABUSE NOW and close down this store.
Just Pups is located at 325 NJ-10, East Hanover, NJ 07936.