No Military Intervention in Ivory Coast / NON A UNE INTERVENTION MILITAIRE EN COTE d'IVOIRE
271
people have signed this petition.
Add your name now!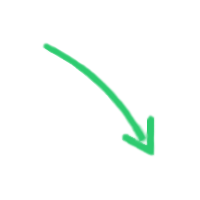 271

people

have signed.

Add your voice!
Maxine K.
signed just now
Adam B.
signed just now
















To the Ambassadors:
Li Baodong (permanent mission of people's Republic of China to the UN)
Gerard Araud (permanent mission of France to the UN)
Vitaly Churkin (permanent mission of Russian Federation to the UN)
Mark Lyall (permanent mission of UK to the UN)
Susan E. Rice (permanent mission of the US to the UN)
Ivan Barlalic (permanent mission of Bosnia and Herzegovina to the UN)
Maria Luiza Ribeiro Viotti (permanent mission of Brazil to the UN)
Nestor Osorio (permanent mission of Colombia to the UN)
Peter Wittig (permanent mission of Germany to the UN)
Hardeep Singh Puri (permanent of India to the UN)
Nawaf Salam (permanent mission of Lebanon to the UN)
U. Joy Ogwu (permanent mission of Nigeria to the UN)
Jose Filipe Moraes Cabral (permanent mission of Portugal to the UN)
Baso Sanggu (permanent mission of South Africa to the UN)


We are writing to urge you to not consider military action in the Ivory Coast.
Indeed, let us bring to your attention the following facts:
- Elections in two rounds were held in Ivory Coast in November 2010.
- During the first round of voting, parties complied with the Ivorian Electoral Code by 
recognizing the results issued by the Constitutional Court and certified by the High 
Representative of the UN.
- On the second ballot, irregularities took place within the electoral process:
Within the statutory period of three days, the Independent Electoral Commission IEC
was unable to promulgate the interim results of votes and appealed to the 
Constitutional Court in accordance with election law.
However, the fourth day after the election, the IEC President, Mr. Yusuf Bakayoko,
took it upon himself to announce the results that were invalidated by the IEC,
proclaiming the candidate Alassane Ouattara winner of the poll. He held a press
conference on the premises of the headquarters of Mr. Alassane Ouattara in the 
absence of other IEC members, or any Ivorian's state representatives, or any national
media.
The figures Bakayoko promulgated and the deadline are not supported by the 
counting of votes on the basis of official electoral records available.
In accordance with the Ivorian Constitution and Electoral Code agreed
to by all parties, the Constitutional Court has experienced all the complaints brought
to it's attention and, on the basis of documents made available to the court,
declared incumbent President Laurent Gbagbo, the winner of the election.
- Unfortunately, people and media for ulterior motives were quick to assimilate 
Bakayoko IEC and began to spread false news of the election of Mr. Ouattara as 
the President of the Republic of Cote d'Ivoire.
- The ultimate surprise is that in violation of Ivory Coast election law, the High
Representative of the UN in Ivory Coast has also chosen to certify the claims and
figures issued by ONE individual of the IEC.


Such is the origin of political and social unrest in Ivory Coast since November 2010.
By abstaining from these disorders, it is clear that Mr. Ouattara has failed all his tests
of popular legitimacy in Ivory Coast. In effect:
- His calls for civil disobedience have had no echo in the population.
- Ouattara's Orange Revolution was a fiasco.
- The embargo on the sale products designed to encourage the Ivorian uprisings
against the ruling authorities failed, and in fact drove people away from Ouattara.
- Ouattara's ban of drugs has only furt the weakest and poorest.
- The closure of the banks supposed to divide the army and then return against 
President Gbagbo is a total failure.
Rather, by publicly appealing, the Gbagbo government, was able to amasse more 
than 10, 000 young people to be enrolled legally in the Defence Forces and 
Security Cote d'Ivoire to oppose Mr. Outtara status as President of Cote d'ivoire.
- The militia and other invisible commandos set up by Mr. Ouattara merely kill
innocent people on the basis of tribal and religious basis, unable to pass a coup
against President Gbagbo.
It is in this situation that Mr. Ouattara wants you to believe that the Ivory Cost
is on the brink of civil war to push you to vote a resolution to allow the UN to
intervene militarily in Ivory Coast. This threat of civil war exists only in the 

dreams
of Mr. Ouattara and his friends. In Reality, Ouattara hopes that you 

will excuse
such a intervention for him to take controle of Ivorian state by force.
And yet any test of legitimacy on the ground shows that the Ivorian people 

will
soon disloge him from the Presidency of the republic.


We therefore believe that the Security Council of the United nations should take 
NO STEPS to intervene 

in Ivory Coast. If such an intervention were take place it
would not get the 

support of all Ivory Coast residents and unfortunately would cause
many many unnecessary deaths.


Thank you for your understanding.


Nous vous écrivons pour vous exhorter à ne point envisager une action militaire de l'ONU en Côte d'Ivoire.

En effet, permettez-nous de porter à votre attention les faits suivants :
- Des élections à deux tours de scrutins se sont tenues en Côte d'Ivoire en novembre 2010.
- Lors du premier tour de scrutin, les parties prenantes ont respecté le code électoral ivoirien en reconnaissant les résultats promulgués par la Cour Constitutionnelle, puis certifiés par le Haut Représentant de l'ONU dans ce processus
- Lors du second tour de scrutin, les entorses ci-dessous ont émaillé les opérations :
▪	Dans le délai légal de 3 jours, la Commission Electorale Indépendante (CEI) a constaté sont incapacité à promulguer les résultats provisoires des votes et elle a saisi le Conseil Constitutionnel conformément à la loi électorale
▪	Toutefois, au quatrième jour après le scrutin, le Président de la CEI, M. Youssouf Bakayoko, a pris sur lui d'annoncer des résultats non validés par la CEI, proclamant le candidat Alassane Ouattara vainqueur du scrutin.
▪	Il a par ailleurs opéré sa forfaiture dans les locaux du quartier général de M. Alassane Ouattara en l'absence des autres membres de la CEI, de tout officiel de l'Etat ivoirien et des médias nationaux.
▪	Les chiffres que M. Bakayoko promulguait ainsi hors délai et hors cadre ne sont pas soutenus par le décompte des voix sur la base des procès verbaux de vote encore disponibles.
▪	Conformément à la Constitution Ivoirienne et au Code Électoral convenu par toutes les parties, la Cour Constitutionnelle a connu de toutes les requêtes portées à son attention et, sur la base des documents mis à sa disposition, a déclaré le président sortant, M. Laurent Gbagbo, vainqueur du scrutin.
- Malheureusement, des personnes et des médias aux intentions inavouées ont tôt fait d'assimiler M. Bakayoko à la CEI et ont entrepris de répandre la fausse nouvelle de l'élection de M. Ouattara comme président de la République de Côte d'Ivoire.
- Le comble de la surprise est qu'en violation de la loi électorale ivoirienne, le Haut Représentant de l'ONU en Côte d'Ivoire a lui aussi choisi de prétendre certifier des chiffres promulgués par un individu, fut-il président de la CEI.

Telle est l'origine des troubles politiques et sociaux en cours en Côte d'Ivoire actuellement. Faisant abstention de ces troubles, force est de constater que M. Ouattara a échoué à tous ses tests de légitimité populaire en Côte d'Ivoire. En effet :
- Ses appels à la désobéissance civile n'ont connu aucun écho dans la population
- Sa révolution orange a été un fiasco
- L'embargo sur la vente des produits ivoiriens prévu pour susciter le soulèvement des populations contre les autorités en place n'a conduit qu'à l'éloigner du peuple
- L'embargo sur les médicaments qui prévoyait la mort du peuple ivoirien n'a fait que tuer les plus faibles et les plus pauvres.
- La fermeture des banques supposée diviser l'armée ou alors la retourner contre le président Gbagbo est un échec total. Bien au contraire, sur appel du gouvernement en place, plus de 10.000 jeunes sont en train de se faire enrôler légalement dans les forces de Défense et de Sécurité de Côte d'Ivoire pour s'opposer à ce que M. Ouattara soit président en Côte d'Ivoire.

C'est dans cette situation que M. Ouattara veut vous faire croire que la Côte d'Ivoire est au bord d'une guerre civile pour vous pousser à voter une résolution permettant à l'ONU d'intervenir militairement en Côte d'Ivoire. Cette menace de guerre civile n'existe que dans les rêves de M. Ouattara et ses amis. En réalité, M. Ouattara espère que vous prendrez prétexte d'une telle intervention pour lui permettre de prendre le contrôle de l'Etat Ivoirien par la force. Et pourtant le test de légitimité sur le terrain démontre que le peuple ivoirien ne tardera pas à le déloger de la Présidence de la République si par extraordinaire il venait à y entrer par effraction.

Permettez-nous de vous rassurer de ce que la situation en Côte d'Ivoire est parfaitement sous contrôle du pouvoir légal et légitime. Raison pour laquelle nous vous invitons à ne point impliquer vos troupes dans un conflit dans lequel le Gouvernement en place fait face à une rébellion venue de l'étranger.

Le Gouvernement de Côte d'Ivoire a les moyens de faire repartir les rebelles dans leurs pays en causant le moins de dégâts possibles, pour peu que l'ONUCI et les forces françaises LICORNES cessent de soutenir les rebelles en leur procurant armes, logistique, information et formation.

Messieurs, de ce qui précède, vous comprendrez aisément que M. Ouattara n'a aucune assise populaire en Côte d'Ivoire et les actions armées mises sur son compte sont menées par des étrangers soutenus par l'ONUCI et la LICORNE. Autant vous dire que la fin de crise politique en Côte d'Ivoire passe par l'acceptation de cette réalité et la cessation de tout soutien à la rébellion si impopulaire.

Nous croyons par conséquent que les Conseil de sécurité des Nations Unies ne devrait prendre aucune mesure pour intervenir en Côte d'Ivoire. Dans une telle entreprise, il ne bénéficierait pas du tout du soutien des habitants de Côte d'Ivoire et causera malheureusement beaucoup plus de morts inutiles.

Merci pour votre bonne compréhension.



Links
www.lespatriotes.org
Comite de Lutte Contre l'Ingerence Francaise en Cote d'Ivoire