Cleveland Indians and Washington Redskins, it's time to change names
14
people have signed this petition.
Add your name now!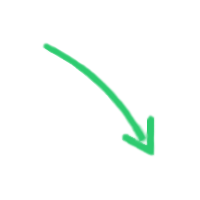 14

people

have signed.

Add your voice!
Maxine K.
signed just now
Adam B.
signed just now
Sports teams have names. It's always been that way and it will continue to always be that way. Let it be a professional team such as the Toronto Maple leafs or your first soccer team called the green grasshoppers, players will take pride in the name and how their team is represented. These team names can be animals such as a blue jay, a natural phenomenon such as lightning, or a historical figure such as a king. The idea behind these names is to be catchy, distinguishable and to sometimes have a reference to the specific area where the team comes from. Generally, team names try to stay within these guidelines and try to be unique without bringing controversial attention upon them. The opposite can be said for two professional sports teams playing in the cities Cleveland and Washington. These two franchises go by the names Indians and Redskins respectively, terms considered offensive to the indigenous community. Growing up in school we learn about the past of slavery in North America, so rightfully so no teams use an offensive term toward the African American community. Growing up in school we learn about the Indigenous community of Nova Scotia and the injustice brought upon them by the Europeans. Wait, that's right. We don't, so let me catch you up.
As a student studying at Dalhousie University in Halifax, Nova Scotia I have the privilege to live in territory that once belonged solely to the Mi'kmaq, an indigenous community found on the east coast of Canada. They fished, hunted, fed off the land and lived in general peace for thousands of years in their traditional territory referred to as Mi'gma'gi. Europeans began to arrive at what is the Maritimes of Canada to colonize as early as the 1600s, with French settlers living in remote communities across what is now the province of Nova Scotia. Years passed and treaties eventually gave the British power and control of a large part of Nova Scotia in 1713. It wasn't until 1749 that the Mi'kmaq land was officially taken away and the British colony of Halifax was founded. Edward Cornwallis was appointed as the governor of Halifax, a British military officer who rose through the ranks of the British and was best known as a survivor of the bloody brutal battle of Culloden. One of his first actions taken was to offer a reward for anyone who brought him a scalp of a Mi'kmaq, likening this to the hunting of animals. Rape, murder, and loss of land were all things experienced in this time by the Mi'kmaq, a drastic change from this undisturbed lifestyle they experienced for hundreds of years before. This can be referred to as a cultural genocide of the Mi'kmaq culture and their people, a truly dark history of Halifax and Nova Scotian culture.
Such a proud culture affected so drastically by these racist actions but we continue to use the terms Indian and Redskin as professional team names. Despite the indigenous community asking for these names be phased out, 40 million people watched the Indians play the cubs in the world series in game 7 and the redskins are watched by legions of fans every Sunday. I believe the indigenous community isn't a logo or mascot but a culture who has a rich history in Halifax, in Nova Scotia, and across North America who deserves the respect of professional sports teams. This respect can be shown by removing the names and logos of these teams and starting fresh with a rebranding of their teams. I urge you to sign this petition if you agree that the Mi'kmaq culture deserves this respect and that the Washington Redskins and Cleveland Indians should change their names.