Cleveland Catholics Against Common Core
39
people have signed this petition.
Add your name now!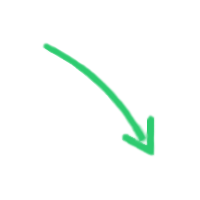 39

people

have signed.

Add your voice!
Maxine K.
signed just now
Adam B.
signed just now
To: Most Rev. Richard G. Lennon, Mth, MA and Cleveland Catholic Diocesan Leaders:
We, the undersigned, respectfully request Most Rev. Richard G. Lennon and all of the Cleveland Catholic Diocese School leaders to stand firmly in opposition to the Common Core State Standards (CCSS) and to disassociate with the Common Core Catholic Identity Initiative (CCCII) that is promoted and supported by the National Catholic Education Association (NCEA).
We believe that the Common Core State Standards represent lower academic standards for our children and have paved the way for controversial teaching material.
We ask that all Diocesan leaders review in detail the material being promoted by the CCCII for the implementation of Common Core, as it distorts Christ and his Church's teachings and attempts to promote non-traditional and same-sex marriage as morally acceptable, as well as other activist, social-engineering material. With this, we ask that you set a strong example for other Dioceses across the country by rescinding the Diocesan approval of and implementation of the Common Core standards or any of its rebranded clones and reject any current use or future use of CCCII resources, training, and guidance for Diocesan educators.
We are well aware of the changing of labels of CCSS & CCCII (Common Core clones) in other states while they continue to implement Common Core by any other name, which is deception. This was recently done in the state of Indiana.
We take to heart, soul, and mind what Venerable Archbishop Fulton J. Sheen warned of in a book he authored: "OLD ERRORS AND NEW LABELS."
Venerable Archbishop Fulton J. Sheen (whose cause for SAINTHOOD was advanced by Pope Benedict XVI on June 28, 2012) wrote and spoke extensively of the State being the final word over the authority of God and religious liberty. Common Core is statist and is not from God. We have witnessed nine (9) unelected Supreme Court justices, a majority of them, redefining marriage between one man and one woman and wrote Roe V Wade, a law that allows the killing of unborn babies? A handful of "unjust judges" are eroding our Judeo-Christian morals and the judge who wrote the majority opinion was a Catholic.
We faithful Catholics are the "poor widow crying for justice". (Jesus' Parable of the Persistent Widow – Luke Chapter 18: 1-8) And now the final assault is on our children, the federal and state governments taking control of education away from the the local community. Parents have been left completely out of the picture.
The majority of Supreme Court justices ruled against the electorate, natural law, and our common long-held beliefs of truth, beauty, and goodness given to us by God. Common Core will continue to give power to the State and further indoctrinate young minds to the will of the state and not to the will of God.
We also ask that Diocesan school leaders promise not to collect or track data on our children or our families in conjunction with or related to the Common Core State Standards or any other state or federally run data tracking system, abide by the prior FERPA laws, and protect the privacy of our children's personal information.
We strongly believe that this is a significant opportunity for Catholic schools to distinguish themselves from a nationalized monolithic school system, and to garner renewed support from communities across the country. Parents will seek alternative and traditional schools for their children, and in turn, for future generations to come.
The Catholic Diocese of Cleveland could be a true leader by rejecting Common Core and thereby leading through true evangelization.
We continue to offer prayers for Pope Francis, Bishop Lennon, all Bishops, our Pastors/Priests, and Religious at Mass, Holy Hour before the Blessed Sacrament, and in our rosaries.

View our website at: http://www.clevelandcatholicsagainstcommoncore.com