CLEMENCY PETITION FOR YONG VUI KONG
78
signers.
Add your name now!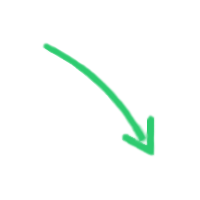 78

signers.

Almost there!

Add your voice!
Maxine K.
signed just now
Adam B.
signed just now
This Petition was closed on 15 August 2010. The signatures were downloaded and submitted to the President on 18 August 2010. Thank you all who have signed.
Your Excellency, President S R Nathan
The Istana, Orchard Road
Singapore
CLEMENCY PETITION FOR YONG VUI KONG
We, the citizens of Singapore are deeply troubled by the statement of the Minister for Law, Mr K Shanmugam reported in The Straits Times of 10 May 2010. The minister was reported to have said that although Yong was young, to let him go was to send a wrong signal. He said:
"We are sending a signal to all the drug barons out there: Just make sure you choose a victim who is young, or a mother of a young child, and use them as the people to carry the drugs into Singapore."
The minister must know that his statement on a pending capital case before the court of appeal would adversely influence the decision of the judges. The minister, as a member of the cabinet which would in due course sit to consider any clemency petition filed on behalf of Yong, must also know that his statement would unduly influence his colleagues in the making of their decisions.
Yong Vui Kong is a young person, totally powerless and at your mercy. Being incarcerated in Changi Prison, he is not able to comment on the unjust statements of the minister. But those statements must surely pain him and lead him to the inevitable conclusion that the appeal judges would be influenced by the words of the minister. On Friday, 14 May 2010 they dismissed his appeal and ordered him to be hanged.
Your Excellency alone has the power to save Yong Vui Kong from the gallows. The minds of the cabinet ministers have been gravely prejudiced by the Minister for Law and only you and you alone can save this young person, a first-time offender who at the time of the commission of the offence was only 18. We understand that he is now filled with contrition, has become a devout Buddhist and is determined to lead a good life.
We urge Your Excellency to commute the sentence of death passed on Yong Vui Kong to one of imprisonment. We are confident that Yong will have a positive influence on society if you will give him this one and only chance.
"Blessed are the merciful: for they shall obtain mercy" (Matthew 5:7)
Justice must be tempered with mercy.
Links