Stop the Hate on You Tube
68
people have signed this petition.
Add your name now!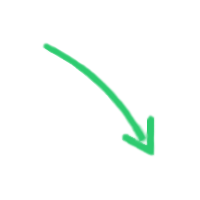 68

people

have signed.

Add your voice!
Maxine K.
signed just now
Adam B.
signed just now
Any user of You Tube will tell you that at some point they have seen extreme racist channels or been on the receiving end of racial/religious/ethnic/sexual hate speech, they will have witnessed or received threats of violence including death threats and many forms of bullying, intimidation and harassment by other users.

Video flagging and false copyright claims are rife and not only done to intimidate individuals but often to also harm their businesses and personal income, and remove opposing points of view. Also many extremist hate groups are now targeting the site to gain support and increase their number of followers.

Although we acknowledge the right of free speech we believe that people who abuse it and use it to spread hate speech need to be stopped. You Tube deals with this through its complaints process and the offending user if reported may be suspended from the site, only to re-appear often within minutes with a new user profile to carry on his horrendous actions.

Contacting You Tube is difficult at best for many people around the world as it requires a person to send a letter, fax or phone call to the USA with their complaint or concern.

We believe You Tube has distanced itself from the problem and demonstrated through its inactivity to monitor user video uploads, channel designs and IP addresses it is turning its back on the users and hoping the problems will go away. Rather than being proactive and preventing abusers from uploading extremist or hate videos, create hate channels and continually make false claims it has put the onus of the problem on the ordinary user to repeatedly report the items or incidents.

After the murder of Asia McGowan (to just name one incident) and the recent phone call death threat to You Tube user Mark Watson by a senior member of a British political party, we believe that the worlds governments must now step in and protect the people by making You Tube take responsibility for bullying, harassment and intimidation on the site,. We believe this is an issue that potentially affects every You Tube user in the world, and the petition will be made available in the future to any person who wants to send it to their government.

Please sign this petition to show that enough is enough and this is a problem that needs to be addressed.

This Petition Can Be Signed Anonymously if wanted or you can use your You Tube user name or your real name.

Please use your You Tube user name if you think there might be a danger of repercussions from you signing it.

Information within this petition will only be supplied to Government officials and You Tube representatives.
Sponsor
The You Tube channel StopTheHate has been created to gain support for this petition and advertise it.
Links