Clean-Up Crew System For Schools-THE NEW FUTURE
27
people have signed this petition.
Add your name now!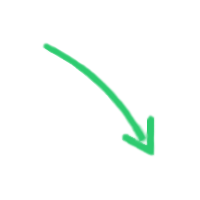 27

people

have signed.

Add your voice!
Maxine K.
signed just now
Adam B.
signed just now
Oh,god! There I stepped on that plastic bottle as always. *keeps walking*. Yep. My friends, this could be very likely what most middle schoolers lives could be at lunch time. And everyday it's our fault. It is our responsibility to use our money to buy drinks, but also when and where we throw it away.
Plastic is an 8% of the world's pollution. That may sound like little, but it still counts.Currently, the most polluted city is Beijing, China.And the list of numbers in pollution and contamination, could go on forever. Everybody is so afraid of the end of the world and all that stuff, but by throwing away trash on the floor….we are not accomplishing anything.In fact, we are giving the world more weight of trash...why can't it be of care? One million seabirds and 100,000 marine mammals are killed annually from plastic in our oceans.Did you know it takes 500-1,000 years for plastic to degrade(lower, take down)?
Just to keep you concerned, the Earth is currently getting sick like we usually get. For example, you can take a few headaches, but eventually, you throw up. But the difference between us and the planet, is that we have the farmacy wide open, but the planet is only reaching a closer into a cliff of horror.
The Clean Up-Crew system is a way to train young students to get into the habit of staying clean, and being accountable for what they do. President of ANS Green Project , Natalia Behrend, confirms " I support Green Project and I am the president of Green Project because I love the environment and nature and I want to make a change in our community because pollution and human waste is killing our Earth" . Like this young lady, there are many more students all around the world. In the school she attends to, there is pollution to be cleaned up. She also states, "I will like to change and am working on a project to add recycling bins in our school."
The world needs this system. This is how it works: In the five days of school, each Middle Schooler will have 20 minutes of their lunchtime to clean or pick up trash from different areas around the school campus. This will create an awareness of contamination in young minds, to bring help and more solutions in future generations.
Sign this petition and contribute to a cleaner Earth. Remember, everyday is Earth day!!!
Bibliography
Natalia Behrend Interview via Email