Clean Pill Park Newport City Council
42
people have signed this petition.
Add your name now!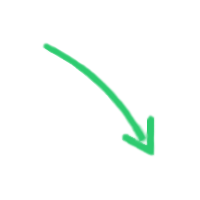 42

people

have signed.

Add your voice!
Maxine K.
signed just now
Adam B.
signed just now
WHO IS RESPONSIBLE???
Dear All
On Tuesday 23rd June 2014, I picked up my 2.5 year old from Flying Start opposite Pill Primary school. I have always in the past driven there and driven back. That day my car was in the Garage, so I walked. It was a lovely day and started to walk through PILL PARK. I was horrified with what I saw:
1. Bits of broken GLASS everywhere.
2. Broken beer bottles
3. Rizla paper
4. So many cigarette ends everywhere.
As I got closer to the Actual park were children want to play. Hamzah my little boy wanted to go in. Again I was disgusted with what I saw:
1. Over flowing bins
2. Bins with so many beer cans, spirit bottles
3. Broken glass inside the park!
4. So so many cigarette ends
5. Broken swing
The whole park itself was in a state, which I could NOT BELIEVE! I would like to know who is responsible for the maintenance of the park? Who is responsible for issuing the cleaning of the park? Keeping the park in a fit state for children to play!
At the moment it is a health hazard and no nothing is being done!
There is a walk path in this park which parents use when taking their children to school. It is fact that when it rains a section of this walk path floods, no I have experienced this when I was 8 years of each going back some 24 years! And still it has not been fixed!
COME ON PEOPLE!
SO I WENT BACK ON 28TH JUNE 2014 5 DAYS LATER AND THE CONDITION WAS THE SAME IF NOT SOMEWHAT WORSE. I TOOK PHOTOS – SEE ATTACHED.
What I would like to see happen.
1. I would like the person or team who is responsible for the up keep of Parks in Newport City Council, made accountable. Apologies for this mess it is in and now do something. Straight away please get the park cleaned up.
2. If the current management is not up for the job lets get someone else in.
3. Lets look at getting CCTV in the park. The alcohol, drugs vandalism will soon go away.
4. Lets look at making the park playful for the children again. Lets get some new slides, swings etc.
5. Lets get a drainage system or something along the walkway, which parents use to walk their children to school.
THOSE IN POSITION OF POWER AND ARE RESPONSIBLE FOR THIS SHOULD TAKE A GOOD LOOK AND FEEL VERY BAD AT THE STATE PILL PARK IS IN, AND NOW REALLY SAY SORRY AND GET THINGS IN ORDER.