Clay for Courts 3, 4, 5 and 6
91
people have signed this petition.
Add your name now!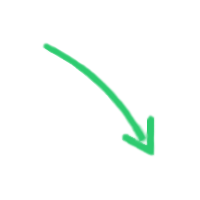 91

people

have signed.

Add your voice!
Maxine K.
signed just now
Adam B.
signed just now
Dear fellow tennis enthusiast,
Re: Petition Concerning Resurfacing of Courts 3, 4, 5, and 6
Jericho Tennis Club has a window of opportunity now to decide whether 4 courts should be constructed with a similar surface to our existing courts – a rubberized coating of an asphalt or concrete base, called PlexiCushion – or another surface, such as "clay" or "fast-dry" soft, porous surface, such as Har-Tru, which I shall refer to as "clay." (Clay courts are not real clay, which is not suitable at all for tennis, but are a granular, natural, crushed stone surface.)
While there is an existing contract in place to proceed with PlexiCushion, the delay in the pool/hot tub/grassy knoll project has resulted in a chance to change this direction, if the Club sees fit.
Many members believe that the 4 courts being replaced should be clay. There are several benefits in the following areas:
Body-friendliness
Better bounce/speed of ball
Surface temperature
Playability during light rain/drizzle
Time to resume play after raining
Body-friendliness
The current rubberized hard courts were chosen with the thought that the cushioning would reduce stress and fatigue on players, and slow the game down to make for longer rallies. However, the effect of this surface is to grip the players' shoes, making ankle injuries more common, and production of a "dead" bounce, requiring players to get into position faster to get close to a lower-bouncing, slower-moving ball before it bounces twice. Many tournament players at the senior provincial level complain about this when our club hosts the BC Senior Provincials.
Clay is much more forgiving on the body, as it allows for more natural cushioning for the joints, and the ability to slide into a shot, with less strain on the ankle. Although clay slows the speed of the ball down after the bounce, the resulting bounce is higher than on the rubberized surface, giving players more time to get into position.
Bounce/Speed of Ball
Whereas the rubberized hard courts reduce the energy in the ball dramatically, the bounce on clay is less "dead" (i.e., a bit faster), but also a bit higher. This gives players more time to get into position to hit the ball back (see Body-friendliness, above), with the result that rallies tend to be longer. Longer rallies help beginning and intermediate players hit more balls. For all players, including advanced and expert players, longer rallies teach patience, enforce strategic point-making, and reduce the effectiveness of very hard hitters – thus rewarding smarter players and those with better placement, spin and direction skills.
It is not surprising, therefore, to see why Tennis Canada's National Training Center has chosen clay for its indoor facility in Montreal. Many of Canada's top playing pros choose to train on clay courts in Europe, as their base, to improve their own games.
Hatem McDadi, the Vice-President of Player Development for Tennis Canada, recently stated the following in support of Saanich's proposal to build clay tennis courts: "Clay courts are considered to be the preferred surface for the aging population and an optimal surface for youngsters to develop and train."
Surface Temperature
Clay court surface temperature on a sunny day is 10-15 degrees cooler than a hard court, so players can stay more comfortable and play longer without getting tired and dehydrated.
Playability During Light Rain/Drizzle
Clay is a porous surface that absorbs water and remains playable longer once a drizzle or light rain starts. Hard surfaces will get slick very fast, and play in similar weather conditions is much more dangerous as players lose their footing and slip.
Resuming Play after Rain
When courts are too wet to play on after rain, clay becomes playable much sooner as water does not pool on the surface but is absorbed into the layers below the top dressing.
A Little History
Jericho's courts were clay for over 70 years before the hard surface was chosen in 1987. The decision to move to hard courts was a desire to stop clay from being tracked into the clubhouse, and to reduce maintenance work and associated costs.
The club has changed dramatically since the initial switch to hard courts. The overall facilities have been massively upgraded, but the tennis courts themselves have lagged far behind. We now have the staff and budget to negate the maintenance concerns, and small, courtside stations can be installed to quickly and easily remove clay from tennis shoes, thus keeping the grounds and clubhouse clean.
Clay is a luxury surface, and costs more to install and maintain than hard courts. However, Jericho Tennis Club is a premier tennis facility and our members demand, and deserve, the best that we can afford. Many of the finest tennis clubs in Canada, from Halifax to Victoria, have some or all their courts surfaced with clay. By choosing clay for courts 3-6, Jericho makes a statement that we, too, are committed to providing the best playing facilities for our members.
Please support our petition to install clay on courts 3-6, and encourage others to, as well. Your feedback is welcome, and encouraged.
Thank you for your consideration of this matter which is very important to many Jericho members.
Yours truly,
The Clay for Jericho Group
Questions/concerns/suggestions? Contact:
Jeff Morris
TJeffMorris@gmail.com