Release To Public All Classified Documents Pertaining To The JFK Assassination Immediately
12
people have signed this petition.
Add your name now!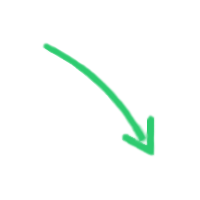 12

people

have signed.

Add your voice!
Maxine K.
signed just now
Adam B.
signed just now
RELEASE THE CLASSIFIED DOCUMENTS ON THE ASSASSINATION OF  JOHN F KENNEDY NOW AND NOT IN THE THE YEAR 2023.
 The history books teach a lie to the American People and have been since 1964. Our children and generations of children to come are being forced to believe that President John F. Kennedy was assassinated November 22, 1963 by a lone gunman named Lee Harvey Oswald. 
 This lie has to be laid to rest and made public so that history can be re-written with the truth and not the distorted lies fed to us by our own Government. 
In 1987, a Dallas man (John Rademacher) and his son dug up a .222
caliber shell casing in Dealey Plaza near the wooden stockade fence. The casing had dents in it. A lab examination by Dr. Paul G. Stimson, a noted forensic odontologist at the University of Texas in Houston, issued a written medicolegal opinion that marks or dents in the casing were made by human
teeth.
Former HSCA investigator Gaeton Fonzi reports that he found strong evidence of an Oswald-CIA connection.
There were as many as 177 people that died suspiciously in Dallas and surrounding areas for knowing too much. 
Lee Harvey Oswald was given a Paraffin Test that day and there was NO gunshot residue on his hands. (The Public Did Not Know This)
Prof. Mark Weiss, went in front of Congress during a Congressional Investigation into the assassination of JFK in 1978 and stated that with the evidence presented to him that there was a 95% or more probability that there were more than 1 shooter in Dealey Plaza and in the Assassination of JFK, but Congress did NOTHING but close the books until 2023, so that all witnesses and viable people would have already died or be too old to testify.

JFK and the CIA were in a virtual state of war from the moment of the Bay of Pigs disaster until the day he died. JFK did not trust the CIA and he reportedly intended to dismantle it after the 1964 election. In Vietnam, the CIA refused to carry out instructions from the ranking American official in the country. The CIA ignored President Kennedy's directive that it not initiate operations requiring greater firepower than a handgun.
It also ignored JFK's orders to stop working with the Mafia. When Kennedy heard the news that South Vietnam's dictator Ngo Diem had been murdered by a CIA-backed coup, against his express wishes, he was outraged. Kennedy was no fan of Diem's, but he did not want to see him murdered. General Maxwell Taylor wrote that upon learning of Diem's death JFK "leaped to his feet and rushed from the room with a look of shock and dismay on his face".George Smathers reported that Kennedy blamed the CIA for Diem's murder. According to Smathers, Kennedy said he had to "do something about" the CIA and that the Agency should be stripped of its exorbitant power.

One of the more troubling cases of CIA disobedience to presidential authority was its behavior in relation to Cuba. In September 1963, long after President Kennedy had ordered a halt to the covert campaign against Castro, senior CIA staffers, including the deputy director, Richard Helms, and Desmond Fitzgerald, the head of the Agency's Cuba unit, approved plans to kill Castro, without seeking presidential authorization. They also continued other covert operations against Cuba in violation of the President's instructions. Needless to say,these CIA officers did not inform the President of their activities; nor did they inform Congress or the Attorney General, Robert Kennedy. They didn't even tell then-CIA director John McCone, probably because he was appointed by President Kennedy following the Bay of Pigs disaster. In short, as Anthony Summers has observed, "in September and October 1963--a crucial moment politically--CIA officers were acting in a way that gravely endangered White House policy"
There is too much evidence, including the Zepruder Film that tells the story without any words. Common sense speaks for itself and we as American People Are NOT an ignorant people, but we do have a history of letting the past be the past and not forging onward for the truth. TRUTH CAN CHANGE ALOT OF THINGS FOR THE FUTURE.
LETS MAKE THE GOVERNMENT OPEN THESE DOCUMENTS NOW, WHY WAIT UNTIL 2023? WE DESERVE THE TRUTH NOW FOR THE HONOR OF ONE OF THE GREATEST PRESIDENTS THAT EVER SERVED THIS COUNTRY. HAD HE SERVED HIS FULL TERM AND POSSIBLY A SECOND TERM THIS COUNTRY WOULD BE WAY WAY DIFFERENT TODAY, THERE WOULD HAVE BEEN NO 9/11. AND THAT CONSPIRACY IS NEXT ON MY LIST. I'M AWAKE, MY MIND ALERT AND MY EYES WIDE OPEN. THE GOVERNMENT CAN FOOL ME NO MORE, I DO NOT TRUST THEM. 
GOD BLESS YOU, GOD BLESS AMERICA AND LET'S MAKE THEM TELL THE TRUTH AND BE HONEST FOR ONCE IN THE HISTORY OF AMERICAN POLITICS. THANKS FOR YOUR SUPPORT.


Links