Clash Of Kings / Elex Technology Co.,Ltd.
466
people have signed this petition.
Add your name now!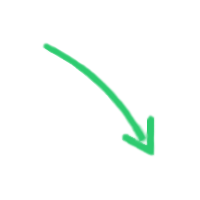 466

people

have signed.

Add your voice!
Maxine K.
signed just now
Adam B.
signed just now
The Clash of Kings gaming community, most of whom have been playing for over five (5) years, are requesting to not only be heard from, but real changes to be made, Our concerns and complaints have been ignored. We have dedicated our time, and money to be a part of this game and community, we have made friends and have communications with people all across the world. Elex Technology Co.,Ltd has an obligation and duty to its customers and daily players to provide a platform that is fair, balanced and for the most part enjoyable for all! As a business Elex has substantial players that spend money on this platform, but over the past few years has seen a significant drop on players, and/or spenders that have been fed up with the treatment from Elex customer service, and so called SVIP contact.
In the current state of the game, there are bugs, errors, and glitches in the game that cause game play mishaps as well as functions that are arbitrary to all. Recently there was a promotion that allowed players to purchase in-game products at a discount and those items were significantly discounted compared to other promotions (a lot of players who were aware of this made purchases). After a few hours of this promotion being available Elex developers removed this product and "Banned" (locked) all castles that made this purchase, even though this item was made available by the developers and there was no wrongdoing by the players who purchased this item. These players later had their account reinstated and Elex acknowledged it was their mistake and their wrong doing. With that being said the treatment and false imposition of the ban was an overreach of power by the developers and caused many more players to want to stop playing and not be a victim of their mistreatment and not have to deal with the stress and agony of this behavior by Elex developers.
All we are asking for is fair treatment and acknowledgement that in a normal environment the customers do and deserve fair treatment and unbiased events, promotions, and game play.
This is a team game, without a team, there is no desire for anyone to play. People spend hours upon hours a day building relationships in this game and learning how to interact and work as a cohesive unit, to be treated as such and have constant issues when there is a game update and new event introduction and because of a failure to provide an accurate effective system properly handle real concerns and not to mention constant new items and upgrades being presented without ample time to learn, complete, and fulfill the previous updates has drove away thousands of players and will continue to cause more players to leave. Servers are outdated and cause game freeze, glitches, and errors constantly which we feel is caused by the absorbent amount of new products which they expect players to buy and upgrade.
We are asking for changes peacefully, we are not threatening your income stream, rather we are providing you with a way to make more money by working with the entire Clash of Kings community and not only read the words, but hear what we are saying! You have the chance to make this the top game out there again and only your willingness to change your current business model and business philosophy on how your company handles issues, and how you take care of your customers, will allow that to happen!
We, the Clash of Kings gaming community, swear by our time and money, and families we have built, we need to be heard and changes need to be made and we will continue to work with Elex to make this community, and family bigger. As you are aware the revenue from the month of August, 2021 to October 2021 has decreased significantly and dowloands of the game have also declined over the last 12 months.
We hope to have Elex and its employees work with us and address these great concerns with fair and impartial solutions and allow all of us who have dedicated well over five (5) years of our time to this game to continue.