Stop Communications Tower Construction in Tamarindo / Detener la Construcción de Torres de Comunicaciones en Tamarindo
110
people have signed this petition.
Add your name now!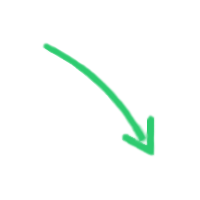 110

people

have signed.

Add your voice!
Maxine K.
signed just now
Adam B.
signed just now
We, the undersigned property owners, business owners, and residents of Tamarindo, stand firmly opposed to the construction of commercial communications towers in the residential zones of Tamarindo. Such illegally constructed towers permanently mar the natural beauty of our neighborhoods, drive away eco-tourists on whose business we depend for our livelihoods, diminsh the property values of our homes and our enjoyment of them, and thus they threaten to impose a lower quality of life on all Tamarindo's residents and visitors, present and future, while causing untold fiscal damage to Tamarindo's property owners and businesses.

We therefore demand that the construction of all communications towers built in the District of Tamarindo comply to all applicable environmental, zoning and building regulations, and in particular, to the General Regulations for Municipal Telecommunications License, approved by the Santa Cruz City Council on February 1, 2011, which stipulates requirements for the properties on which these towers can be erected.

We urgently request an immediate halt to all construction activity at the communications tower construction project currently underway on property #147347-000 under permit #074-2011 granted to ENTERPRISE KYW-PY, SA, bearer of identification number 3-101-583050. This commercial project, a 63 meter tower with a base of 240 square meters, is being built illegally on a lot of only 241.28 square meters, that is zoned residential-only! The property does not meet the dimensions required for the construction of such communications towers by the General Regulations for Municipal Telecommunications License. Furthermore, Claro, who is building the tower, has not complied with SETENA's requirement to conduct an information campaign in the surrounding community.

---
Nosotros, los abajos firmantes, propietarios, comerciantes y residentes de la comunidad de Playa Tamarindo, estamos firmemente en contra de la construcción de torres de comunicación en las zonas residenciales de Playa Tamarindo. Dichas torres, construidas sin permisos e ilegales dañaran permanentemente la belleza natural de nuestra comunidad, bajando su valor monetario y el disfrute del hogar. Las torres destruiran la industria eco turística que es el base económica de Tamarindo disminuyendo así la calidad de vida de todos los residentes y visitantes, presentes y futuros .Además bajan el valor de nuestra propiedad y afectan la calidad de vida de todos los residentes, dueños de propiedad , negociantes y visitantes a Playa Tamarindo, presentes y futuros.

Por estas razones, demandamos que toads las torres construidos en el distrito de Tamarindo complain con todos los reglamentos y las leyes ambientales, las leyes de urbanizaciones y permisos de construcción y específicamente con las regulaciones generales municipales para la licencia de telecomunicación, aprobado por el concejo municipal de Santa Cruz el 1 de febrero del 2011, estipulando los requisitos para las propiedades donde construyen dichas torres.



Pedimos con todo urgencia que pare inmediatamente la construcción del torre de comunicación que está en proceso de construir en el lote #147347-000 bajo el permiso #074-2011 dado al ENTERPRISE KYW-PY, S.A. con cedula jurídica 3-101-583050.

Dicha proyecto comercial consiste de un torre de 63 metros de altura con base de 240 metros cuadrados y se construye en un lote residencial de solo 241.28 metros cuadrado en una zona residencial. De acuerdo con las Regulaciones Generales Municipal para una Licencia de Telecomunicación, dicha propiedad no cumple con las dimensiones mínimos requeridos. Además, Claro, la compañía que construye la torre, no ha cumplido con el requisito de Setena de campaña informativa en la comunidad aledaña.


---
---
---
Your address, phone number and email will NOT appear in the public list of signers;

we maintain this information only so we can verify who you are and contact you later about this issue; other signers and the general public will not see it.

Su dirección, número telefónico y dirección electrónica siguen privado y no aparecen en la petición, esta solo para verificar su identidad y para contactarles en el futuro acerca de este tema. Los otros signatarios y el público no puedan verlo.



AFTER YOU SIGN THIS PETITION YOU WILL BE SOLICITED FOR A DONATION TO THE iPETITIONS WEBSITE. THIS IS NOT A DONATION TO OUR CAUSE. IF YOU DO NOT WANT TO DONATE TO THE iPETITIONS WEBSITE, JUST CLOSE THE PAGE.
Sponsor
Michael Gottlieb, Tamarindo resident since 2003
Links