Clarification and Amending of Denton ISD Grading Policy
32
people have signed this petition.
Add your name now!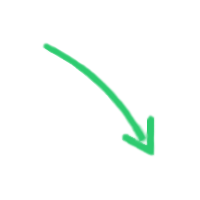 32

people

have signed.

Add your voice!
Maxine K.
signed just now
Adam B.
signed just now
I do all of my homework, and I effortlessly make straights A's in all of my classes. As a student who has repeatedly received prestigious awards for my academic merit, I truly do believe that doing homework is extremely beneficial. Also as a student, I've seen my peers and friends, whom I know are smart and have an incredible amount of potential, not do their homework and continuously struggle through all of their classes. I am used to having to outwork people instead of relying on God given talent or skill, and I truly believe that if I didn't do my homework that I would not be where I am academically today.
Throughout the history of the United States, there have been points where Americans have encouraged and discouraged homework. Anti-homework feelings in the U.S. (caused by the focus of young men going off to war directly after high school during the world wars) changed with the launching of Sputnik in 1957 (Maltese). After the Russians first sent a mission into space, there was a general feeling in America that students were under prepared, and homework was seen as a way to improve the educational preparation of students and allow America to create new ideas of safety and develop correctly. With increased attention on making education more intense, research from this period often showed positive achievement and outcomes associated with greater amounts of homework. During the late 1960s and 1970s, the U.S.'s involvement in the Vietnam War and with other domestic issues shifted attention away from education and homework (Maltese). In more recent times, programs have shifted back into the mindset that homework was a positive for students.
Although the large majority of students, myself included, don't like homework, there is evidence on both sides of the argument that shows it is either beneficial or a waste of time. A poll conducted for the Associated Press in January 2006 found that about 57% of parents felt their child was assigned about the right amount of homework. Another 23% thought it was too little, and 19% thought it was too much ("Does Homework Improve Academic Achievement…?"). More than three fourths of these parent also agree that homework allowed parents time and the opportunity to help their students out. There is also controversy over whether or not the amount of homework is the problem. Many students agree that too much homework is the problem, and that if they had less homework they would be less opposed to doing it (@greatschools). Practice assignments do improve scores on class tests at all grade levels. A little amount of homework may help elementary school students build study habits. Homework for junior high students appears to reach the point of diminishing returns after about 90 minutes a night. For high school students, the positive line continues to climb until between 90 minutes and 2.5 hours of homework a night, after which returns diminish (Cooper, Robinson, & Patall). This effect is also seen in almost every large study on this issue to date. For example, the concordance calculations suggest that ELS Mathematics students, who reported spending 31-90 minutes each day on homework scored about 40 points higher on the SAT e-Mathematics subtest than their peers, who reported spending no time on homework each day, on average. There also appears to be a point of diminishing returns, with students spending more than 120 minutes on mathematics homework estimated to have scores similar to those who reported spending less than 30 minutes on homework each day (Maltese). This shows that homework, to an extent, is statistically a good thing.
The solution to solve the problem of academic sluggishness around me is simple. Ever since the DISD implemented a new grading policy of unlimited retakes on any assignment and not allowing teachers to grade assigned homework problems, I have seen my friends struggle more and my teachers become increasingly dismayed over the fact that they no longer can force students who really do need the extra practice to do it. Nine times out of ten, the students who refuse to even look at the homework assigned are the ones who need it the most. My proposition to help alleviate this nuisance is to simply create this petition which states that the teachers at Ryan High School would like to see the grading policy changed to count homework back in as a section of the students' averages and to also have the district clarify the paradox-riddled grading policy that we currently have.. After achieving a substantial number of signatures on my petition, I would present it to the school board, showing that there is a large interest in having the new grading policy amended. If this alone is not enough to make the board consider amending the now standing policy, then I will continue on by getting petitions for every high school in the district, stating that their teachers also agree with the fact that we need changes in the current policy.
The problem that I'm trying to fix is simply that by not holding children to a higher standard, the district is letting us down and not allowing us to reach our full potential. Since it is statistically proven that homework DOES help students, I think that it is extremely important that my peers and I allow ourselves to be challenged by a little bit of extra work at home. Homework is also a good tool to use in order to increase a person's time management skills. The only possible negatives of homework is that it might upset some students that they have to quit being lazy and exert effort to make themselves better. IN the grading policy, it states that, ¨The opportunity for reassessment encourages students to deepen their learning on different standards,¨ but in a world where students are driven and judged by how much they can memorize to increase their scores on standardized tests and less on their knowledge and comprehension, self driven motivation for increasing your knowledge is a rare thing.