Petition from City University MA Political Communication Students
17
people have signed this petition.
Add your name now!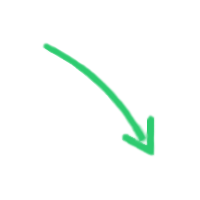 17

people

have signed.

Add your voice!
Maxine K.
signed just now
Adam B.
signed just now
March 14, 2011
Christina Slade
Dean, School of Social Sciences, City University London
Professor Frank Webster
Head of Department, Sociology City University London
Dr. Patria Roman-Velasquez
Programme Director, MA Political Communication City University London
Dear Dean Slade, Professor Webster and Dr. Roman-Velasquez:
For the past five months many students in the MA Political Communication programme have had a number of concerns regarding the programme in particular and City University London in general. Out of the many concerns there are three that we feel must be brought to your attention today.
The first is the actual nature of the programme. The programme description states that it will cover: government and political party communication and media relations; political marketing, public opinion and election campaigning; global institutions and international politics and communications; the activities and communications of corporations, social movements and interest groups; the production, regulation and consumption of both mass and alternative media; different forms of promotional/political culture; social and political theory; and communication issues surrounding human rights, race, citizenship and democratisation. However this is simply not the case. While a theoretical background is important, many of us are disappointed in the lack of practical course material, which is alluded to above but not offered in taught modules. The Political Journalism MA modules: Politics, Publics and Communications; Political Marketing and Campaigning; and Campaigning, Communications and the Media teach the material that is promised above though unfortunately none of them are available to us.
Secondly a number of students have expressed displeasure with the dissertation supervisor assigned to them. It seems that the only professor with a political communications specialty is on sabbatical, which means that some of us, though not all, have supervisors who cannot provide much guidance in terms of literature, issues in the field, etc.
Third the refurbishment of the 5th floor of the library in which it will be closed for six weeks as of June 13 is unacceptable for students writing their dissertations. As for the essential books to be suggested by lecturers being made available on some other floor of the library, this is not an adequate response. There is no way for lecturers to predict which books will be essential for us while we write our dissertations.
Therefore as students in the MA in Political Communication programme we are asking that you:
1. Change the programme description, introduce modules that cover what is in the description or perhaps move the programme into another department. While we recognize it is too late for us as students to benefit from any of these suggestions we feel the true nature of programme is being misrepresented and that this is wrong.
2. Allow MA Political Communication students flexibility in terms of seeking a dissertation supervisor both within and outside of the Sociology department.
3. Ensure that all books currently available on the 5th floor of the library remain available during the summer. Thank you for your attention.
Sponsor
Corrine Leon on behalf of the MA Political Communication student body
Links
http://www.city.ac.uk/sociology/Political_comms/index.html