CITY COUNCIL: STOP & STUDY PLANS FOR CENTRAL PARK
356
signers.
Add your name now!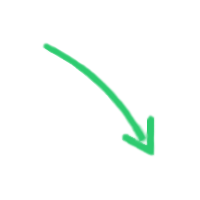 356

signers.

Almost there!

Add your voice!
Maxine K.
signed just now
Adam B.
signed just now
NOV 1, 2017:
PLEASE NOTE that the petition below was submitted to the Garland City Council on Oct 17, 2017, along with personal testimony from a crowd of Garland citizens. In a 6-3 vote, the same 6 Council members voted without delay to proceed immediately with the plans to demolish the Armory ($700,000 tax value, est. $11 million replacement value) and jam the skate park and dog park in its place.
The Council's vote in the face of widespread citizen opposition was so shocking that Mayor Doug Athas announced his resignation and two Parks Board members followed suit.
In response to the Council's indefensible actions, a Citizen's Recall of District 2 City Council Member Anita Goebel was filed with the City and is now in progress, with other districts likely to follow suit.
IF YOU LIVE IN DISTRICT 2 (see map) AND ARE A REGISTERED VOTER, please visit RECALLANITA.COM for more information or EMAIL ADMIN@RECALLANITA.COM to request one of our volunteers to bring the CITY RECALL PETITION right to your door for your signature.
________________________________________________________________________
THE CITY COUNCIL JUST MADE A MAJOR DECISION THAT IMPACTS OUR NEIGHBORHOOD--WITHOUT NOTIFYING OR CONSULTING US.
On Oct 2nd, six members of our City Council voted without any public notification or input from the neighborhood to bulldoze the Armory buildings at Central Park—(38,000 square feet which MakerSpace, a nonprofit community workshop and several other Garland groups have expressed interest in leasing)--and to instead spend $2.1 million in taxpayer money to build a skate park and dog park in that location.
By contrast, just last year the Council went through a very public process re: the dog park that resulted in the recommendation to locate it at Tuckerville, an undeveloped park off Hwy 66, and to build an adjacent skate park there. It involved public meetings and an online survey, then went to the Parks Board for review. The Parks Board approved that location.
The abrupt and unannounced shift of location to Central Park was unprecedented, and a seemingly deliberate choice by a few people in power NOT to involve citizens or even other City departments in this decision. A handful of people rammed this through without the normal public process.
The Parks Board wasn't asked to review the suitability of the Central Park location. Our neighborhood wasn't notified, even though we have an active Neighborhood Association. The Little League wasn't notified that they'd be losing a playing field at Central Park.
WE THE UNDERSIGNED ASK THE GARLAND CITY COUNCIL TO:
1. STOP the bulldozers and all plans to demolish the old National Guard Armory—including spending any further money on design consultants--until a thorough review of potential plans and alternative uses of the property has been completed, involving the Parks Board and all interested citizens and groups. Wasting an expensive and functional building ($11 million replacement value) should be a LAST resort, not a flippant decision made by a few people.
2. LOOK at all plans and alternatives, including other sites or facilities in the City that might be better located and suited to the uses of a dog park and/or skate park and/or MakerSpace community workshop. The City's own consultants and public hearing process identified an entirely different location for the dog park/skate park uses (Tuckerville), which was reviewed and recommended by the Parks Board. It's also possible that the dog park and skate park should be in separate locations.
3. LISTEN to the citizens of Garland, including the neighborhoods most closely affected, the Parks Board, the South Garland Little League, the Pawsibilities dog park group, and all other interested parties, observing the same level of review and public transparency as was observed when considering placing the dog park at Tuckerville. Make a wise decision, not a hasty one.