COMMITTEE FOR CONGRESSIONAL CHANGE
27
people have signed this petition.
Add your name now!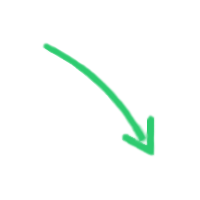 27

people

have signed.

Add your voice!
Maxine K.
signed just now
Adam B.
signed just now
BE it known that on April 20, 2009, the People of the United States of America do hereby put you, the "Elected Officials" on notice. We the People of the USA do hereby set forth these Rules and Recommendations for a Congressional Change. We the People of the USA: 1--Work for every paycheck we get and expect you to do the same. 2--We the People that do work, pay for our own Insurance and expect you to do the same. 3--We the People are not allowed to "take time off" with out loss of pay and we expect you to do the same. 4--We the People, when working on company time, are not allowed to take off to campaign while continuing to be paid and we expect that you are not allowed to do this also. Committee for Congressional Change: 1. Create a Board that oversees the pay and work schedule of congress. This Board will be made up of Citizens of the USA and will be reviewed in the "Labor And Fair Wage Committee" 2. Your time off will be regulated. With today's Internet and communications there is no need for you to go back to your districts to "keep in touch". If you want to go back and campaign, you will do it on your own nickel. Pay will be reduced by 25% when spending time Campaigning and you will need to keep a record of Time Spent for this purpose. This Time record will be made public on a monthly basis. 3.Your staff will be limited to no more than 6 people.-2 Secretaries, 2 Research and Developers and 2 Runners. Teach them to multi-task. 4. You will begin to keep regular office hours---0800 to 1700. One hour for lunch, that you pay for, X and 1/2 for OT. Your time off benefits will be within that of other working class Americans. 5. Your current Insurance coverage will expire in 30 days and you will seek the same Insurance coverage, that YOU pay for, as other working class Americans. 4. Set term limits of 6 years. You will be held to "Code of Conduct" and rules of Ethics. If found to have violated the Code of Conduct/Ethics. you will suffer a fine and or immediate dismissal/suspension of duties, depending on the infraction. 5. If you introduce a bill it must be accompanied by a reference to the section of the Constitution that authorizes it. Article 2--Elected Officials Voting Record Committee. Theclosed Vote and a vote by a show of hands will be abolished and a record of your vote will be recorded. Article 3: 6. You will take a Civics test and will be required to complete 10 hours of CEUs a year while in office. You may retake the tests up to 3 times and if not able to pass after the 3rd try, you will be required to have a refresher course at your Local College. It is hereby agreed that the Citizens of America will no longer tolerate your abuse, complete disregard for the Citizens of the USA and of the Constitution any longer. The above items are what we are expecting and will do all within our power to implement. Witness our Hand and Seal, in the year of our Lord, April 20, 2009
Sponsor
http://citizensinaction.ning.com Taking action to take America back.
Links
http://citizensinaction.ning.com/page/citizens-in-action-fax-center Fax center for Letters to the "officials" in DC http://myamericaloveitorleaveit.blogspot.com/ My Blog about America and what is happening. Exposing and telling the truth. www.unitinginprotest.blogspot.com Protesting the Lies http://tammyloulou.blogspot.com Speaking Truth